Tell us! Does Your Pet Sleep With You?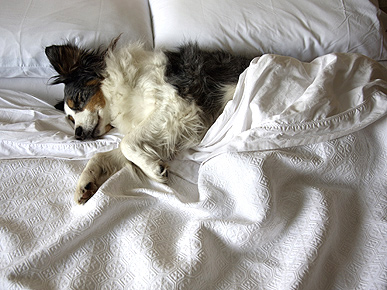 12/23/2008 AT 08:00 AM EST
Many of us wake up in the morning with a snuggly pal next to us, and we're not talking about a spouse or partner. We mean pets! Especially now that winter's chill has set in, furry friends are nuzzling in the sheets more often. Some pet owners think beds are for bodies only, and if you have 1000 thread count sheets, that's understandable. But a good portion of women view things differently: 49 percent of female pet owners let their pet snooze in their bed, a recent survey from Lifetime Television says. We wonder if that means more or less kicks in the night?