Every designer needs a trusty assistant, and for
Reem Acra
, it's her 9-year-old Maltese, Lou Lou.
Lou Lou serves as the Lebanese bridal designer's companion and confidante, traveling with her wherever she goes. The pair is so close-knit that Acra brought Lou Lou along for a photo shoot with
Martha Stewart Weddings
, where the designer is featured – along with Vera Wang, Oscar de la Renta, Monique Lhuillier and others – in its fall fashion issue as an "Icon of the Aisle."
"I now go around the world from palace to palace designing couture for many young princesses," Acra tells
Martha Stewart Weddings
, and Lou Lou is right there with her, mingling with royalty and extravagant gowns. Lou Lou's passport includes stamps from Qatar, Dubai and Beirut – and that's just from her travels through the Middle East.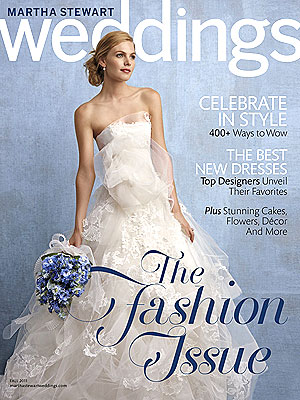 Courtesy Martha Stewart Weddings
"Paris is her favorite – of course – but she's been all over the U.S., including in the last year Tampa, Florida and Kentucky," Acra tells PEOPLE. "She doesn't really walk – she has her own stroller and likes to people-watch from her perch. If she's not in her stroller she has a blue leather carry-on bag to sit in."
Lou Lou's calming personality comes in handy during stressful times like fashion shows, and Acra always has Lou Lou around for runway events. For next week's Fashion's Night Out in New York, Lou Lou will take to the catwalk herself for a special event at Bergdorf Goodman – and you can bet Acra will be in the audience, beaming proudly.
For more on Reem Acra and other Icons of the Aisle, pick up the latest issue of
Martha Stewart Weddings
, on newsstands Sept. 5.