Jewel's
son
isn't yet 4 months old but he's already got a fierce wardrobe!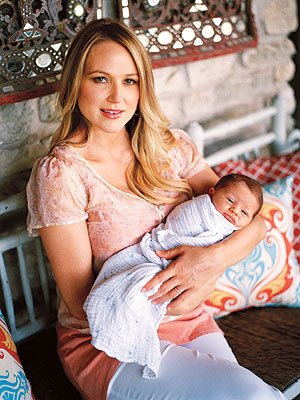 The singer posted photos on her WhoSay page of baby Kase Townes wearing not one, but three Halloween costumes this week. With the help of his dad Ty Murray, Kase transformed into an
adorable elephant
, then morphed into a
petite cow
, and finally became a ferocious lion.
Jewel, Murray and Kase share their 2,400-acre Texas ranch with various creatures, including many cows.
"I can't wait until when Kase goes out there with me," Murray
told PEOPLE
in September of roaming the range with his boy. In the meantime, Kase will just have to enjoy being a cow – though it won't be long until he's old enough to tend to them!