Baby's raising babies!
A French bulldog living at an animal sanctuary outside Berlin has done all she can to help six orphaned wild boar piglets who lost their mother after she was shot by hunters.
"[Baby] thinks they're her own babies," sanctuary worker Norbert Damm told the
Associated Press"
.
The 8-year-old pooch is a mothering machine: in her time at the sanctuary, she's helped raise raccoons, kittens and other animals.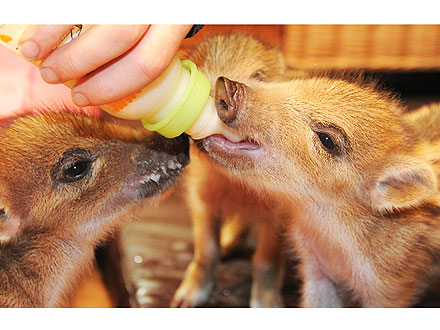 Bernd Settnik / DPA / Zuma
When the cold and shivering sextet was brought in on Saturday, Baby began snuggling the 3-day-old babes to keep them warm and she hasn't left their side since. Said Damm, "She's an über-mother."