It must be even easier to blend in!
On an island off Madagascar, scientists have discovered a species of chameleon that is so small, adults grow to be only an inch long. The species is officially the smallest chameleon ever discovered.
The group of scientists that discovered the species (along with three additional previously unknown species of chameleon) found them at night, when the chameleons were sleeping. "It's like picking a strawberry, so it's easy," lead researcher Frank Glaw told
OurAmazingPlanet
. "They do not move at all at night."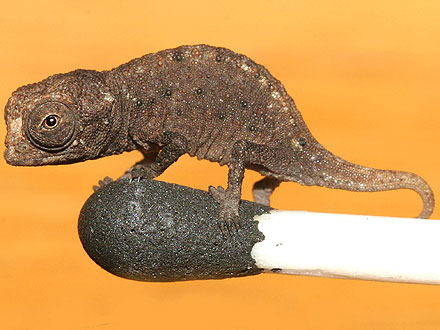 Joern Koehler / Zoologische Staatssammlung Muenchen / Reuters / Landov