A tiny Chihuahua got into big trouble on Friday.
California Highway Patrol officer Alex Edmon told
NBC's Bay Area affiliate
that officers received a call about a small dog sitting atop a concrete divider on busy Interstate Highway 680 in Walnut Creek, California, during rush hour. When Edmon, a dog lover, and his partner arrived at the scene they did their best to rescue the pooch and later Tweeted
a photo
of their effort.
"We attempted to coax it, we could tell it was very frightened, it was shaking – we were able to pet it a little bit, but other than that we could tell it was not happy," Edmon said.
An owner of two dogs himself, Edmon decided the best way to reach the pooch was through her tummy, so he and his partner offered her some trail mix, which she refused. Since both of the officers were on motorcycles and had no way of transporting the dog to safety, local animal control was called and took the dog into its care.
Now, the little lady is sitting pretty at a Contra Costa animal shelter, making new friends and
eating cookies
(guess that would've done the trick!).
"She was obviously very scared because of her ordeal, but is starting to relax and come out of her shell," reads a
Facebook update
from Contra Costa Animal Services in Martinez, California. "Today on Mother's Day, two of our wonderful kennel technicians spent their lunch socializing her and helping her overcome her fear."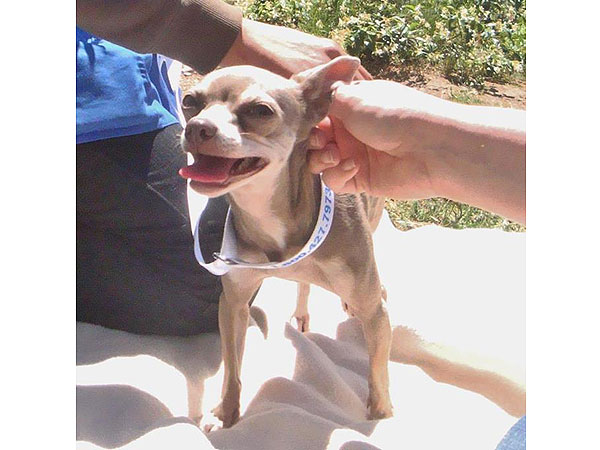 Courtesy Contra Costa Animal Services