Pet Accessories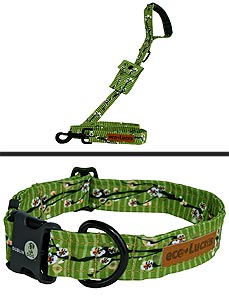 These days, it isn't enough for humans to recycle, it's a good idea for pets to start working on their footprint, too. Is it possible to be earth-conscious and fashionable at the same time? Dublin Dog says yes, and has launched a new line of eco-friendly accessories that puts recycled and style in the same sentence – in a good way.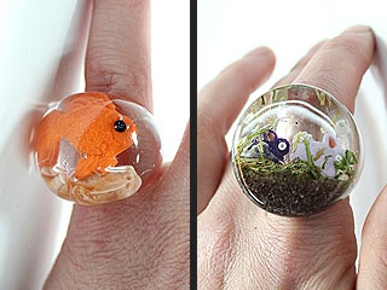 Dreary weather got you down? Don't let all that sludge wreak havoc on your style. We've found just the bling you need to beat the winter blahs. So before you strap on your snow boots and don that heavy coat, deck out your digits with one of Mandy Mansz's animal-themed resin rings.

Via her Zougeebean Etsy shop, which specializes in "jewelry and decor for animal lovers," Mansz sells fashionable, hand-made creations that feature fun mini-animal scenes. Among her bestsellers are baubles like her squirrel silhouette ring ($28); it's like wearing a mini snow globe on your finger!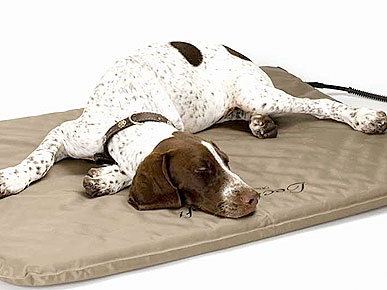 You know that wonderful feeling you get every night when you crawl under the covers and find the perfect, most comfortable spot? Your dog totally deserves that, too. And since pets can't really pick out their own products, it's up to you to make sure they have a cozy place to rest every night.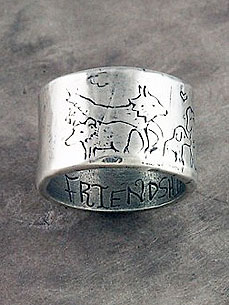 For someone who loves both animals and jewelry as much as I do, finding Southern California-based jeweler Jes MaHarry was like discovering double treasure. MaHarry, whose whimsically designed creations have earned her a devoted global following, doesn't just love animals – she also surrounds herself with them: her Ojai, Calif., ranch is home to 20 rescued creatures, including horses, donkeys, sheep, goats, cats, an Angus cow named Sweet Jane and her band of beloved canine companions.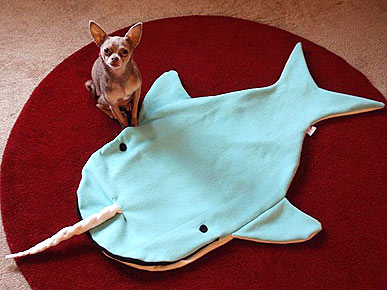 The responsible pet owners at PEOPLEPets.com would do everything to keep their loved ones out of harm's way, yet we would like nothing better than to slip our furbabies into the mouth of a narwhal this winter.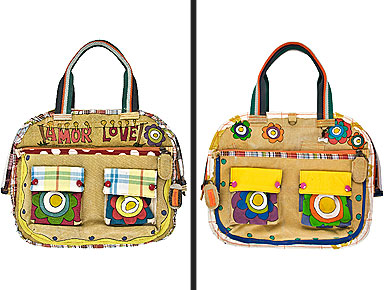 At first glance, the bag was hideous.

It looked as though the Magic School Bus had left my childhood bookshelf and come back as a dog carrier. The only thing missing was Mrs. Frizzle. Why? Whose idea was this?

Then, slowly, it took on the life of a different children's book: The Rag Coat, a story about a young girl whose family can't afford to get her a proper jacket to wear in the winter, so a group of women make one out of quilt pieces for her. When that story was read aloud to me in grade school, I cried in front of all my classmates. Happy, sappy tears.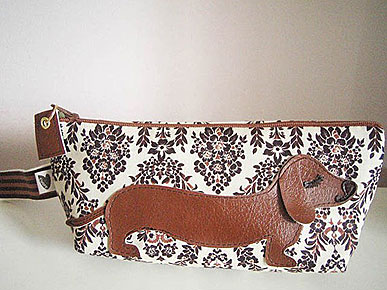 Looking for a fashionable – yet functional – purse that will hold your bare necessities but not brand you as a bag lady? Mika Yamamura's cute, canine-inspired clutches provide the perfect accent for any pet lover's wardrobe.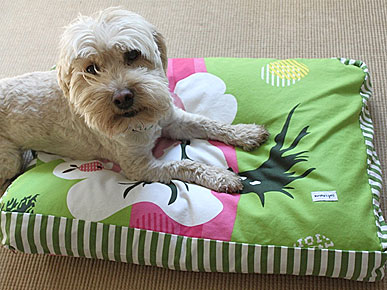 There is nothing a dog loves more (aside from his owner, of course!) than a cozy bed. But when that slumber pad becomes an eyesore – caked with drool, dirty paw prints and countless other mystery stains – cleaning it can be quite a chore.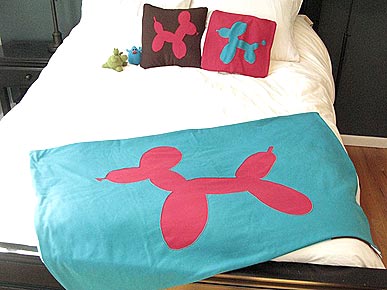 Almost nothing puts a bigger smile on a child's face than watching someone twist a simple balloon into a colorful animal right before his or her eyes. So, as Cynthia Delaney watched a group of kids sit mesmerized while a clown worked his inflationary magic in a local market, inspiration hit her.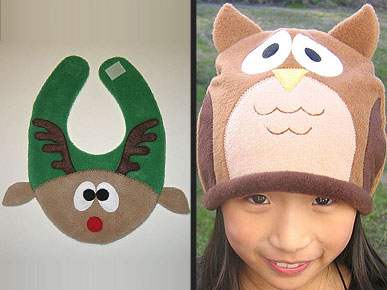 Still looking for a last-minute holiday gift? Jenny Yee's line of bibs, hats and ponchos for kids and babies will make everyone squeal.

The goodies, covered in reindeer, turtles, butterflies and more, are made from a soft, cozy and machine-washable fleece. There are bibs ($16) for the wee babies, and hats ($12-$19) for the bigger kids, perfect to stay warm this winter.
Pet Accessories
Get PEOPLE Pets Everywhere
Photo Special
Top Pets Category