Dogs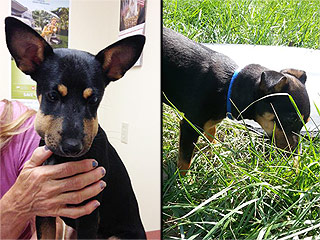 Credit: Bonnie Robison
Bonnie Robison is a hero to the four-legged set. She has personally fostered and rehomed 16 abandoned dogs, several horses and a miniature pig or two. But on a recent Sunday afternoon, she needed a hero herself – and found one in her 14-lb. miniature pincer, Harley.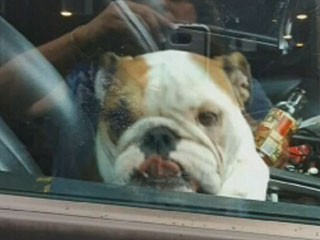 One phone call could have changed the fate of Fifi.

The pup was left in an SUV by her owner on Monday in Tenafly, New Jersey, and a concerned citizen's phone call to the police may have helped save the dog's life.

According to WABC, hairstylist Robin Urman spotted the dog sitting in the Mercedes before 1 p.m. on Monday, on a day when temperatures nearly reached 90 degrees.
Other kitties have tried to challenge Grumpy Cat's reign over the Internet throne of viral displeasure, but this may be the first true dog competition.

Earl is a puggle, a beagle and pug mix, sporting a permanently frowny face. According to Yahoo! U.K., Derek Bloomfield, the owner of the 5-month-old puppy, recently posted photos of Earl's pouting mug online, and the ravenous animal lovers of the Web went wild.
It can be really hard to scold your pet when they look at you all cute and innocent, and for golden doodle Cloey's humans – it's nearly impossible.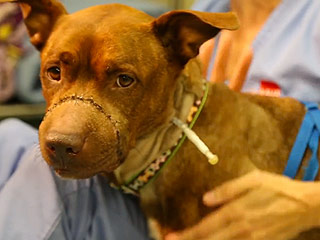 After everything she's been through, Princess should definitely be treated like one.

Authorities tell the Sun Sentinel that the pup was involved in an "extreme act of cruelty" after her muzzle was bound shut for anywhere from four to 14 days.

The horrible act, which nearly killed the dog, is considered a felony in Florida and is punishable by up to five years in prison.
With a little bit of paw grease, any kind of animal can learn a new trick. And America's Got Talent has seen some of the best.
A Georgia K9 officer at Savannah State University died earlier this month after his handler mistakenly left him in a hot car – the second such police dog death in the state this month and the fourth nationwide since mid-June.


The Velazquez family had lost hope about finding Cheiska.

Shortly after their German shepherd disappeared two years ago, Fracisco Velazquez got a call that a pup matching her description had been killed by a car.

This week the Chula Vista, California, family found out that it wasn't the right dog.
Here's the conundrum: Your ball is in the pool. You want the ball. You're a dog and you really don't want to get wet. It's just annoying. It takes forever to dry off, because, well, you're wearing a fur coat at all times, which means you get drenched. Also, blowdryers are very scary.


Dogs
Get PEOPLE Pets Everywhere
Photo Special
Top Pets Category