Dogs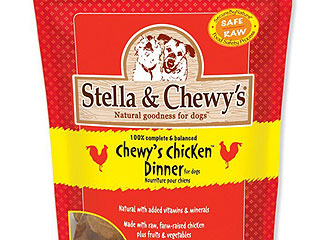 Credit: Courtesy Stella & Chewy's
Pet food company Stella & Chewy's is voluntarily recalling 11 of its products after Listeria monocytogenes was found in one of its dog food products during a routine test.

The Maryland Department of Agriculture ordered that the company stop selling Chicken Freeze-Dried Dinner Patties for dogs on Saturday, after tests revealed the product was contaminated with Listeria, reports NJ.com.
Wang Kaiyu is experiencing a bizarre case of mistaken identity.

The animal lover from China's Yunnan Province recently discovered the two large dogs he had been raising for the past two years are actually Asian black bears, reports Yahoo! U.K.

Kaiyu bought the pair of "puppies" as cubs in Vietnam from a vendor who said the animals would grow into lively, friendly dogs with big appetites. The babies certainly grew to be larger, livelier and hungrier, though they also started exhibiting considerably stranger behaviors.
Dog owners always want to include their pets in the festivities, but the Fourth of July is a holiday your pup might want to sit out.


Maybe he's got it; maybe it's that adorable fluffy muzzle – either way, RJ the St. Bernard puppy is meant to be a star.


Pecs and paws – that's what the soon-to-be-released Charleston Firefighter Calendar is serving up for 2016.

One of the paw-some stars of the latest edition, which benefits abused animals, is Caitlyn, the South Carolina dog who made headlines in May when she was found with her muzzle taped shut.

As these photos show, this courageous pooch has clearly bounced back from the brink – surgery to reconstruct her lips, cheeks and tongue was successful – and, more than a month after her story came to light, she has moved in with a medical foster family, where a veterinary employee is currently caring for her, ABC News 13 reports.
Let me tell you about my bestie, he is a golden-furred friend who will love me until the end.

That's Koda's jam. The adorable ginger kitten in this video has found a way to become even cuter by befriending a loyal golden retriever named Keelo.
We hope you can swim – because soon you'll be sitting in a pool of your own tears.

Kleenex's new ad featuring a man and his dog is designed to make you cry like a baby, and we think you'll agree that they've succeeded.

Chance and his owner Mike Williams have a lot in common, and the first thing is obvious: they both get around in wheelchairs.
A dog allegedly stolen from her owner at a New York park has been found dead.

The beloved cocker spaniel was stolen right before owner Lora Panossian's eyes at Crocheron park in Queens on Sunday, after two men allegedly punched her in the stomach.

The New York Daily News, who first identified the woman as 29-year-old Lora Panossian, said the thieves stopped her on a walk around 10 p.m. to talk with her about the dog.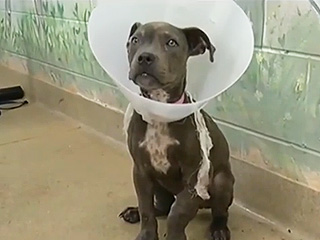 Someone deserves a hefty tip!

A pizza delivery man in Orlando, Florida, went beyond the call of duty this weekend when he helped an injured puppy he saw while delivering a pie.

WKMG News 6 reports that Central Florida authorities were notified on Sunday about the injured pooch, who apparently resided at the home where the man made a delivery.

When Animal Services responded to the call, the owner surrendered the puppy to them. The owner claimed that his dog had sustained the wound on her left front leg from another dog in the neighborhood. An investigation is pending, the report said.
Dogs
Get PEOPLE Pets Everywhere
Photo Special
Top Pets Category