Dogs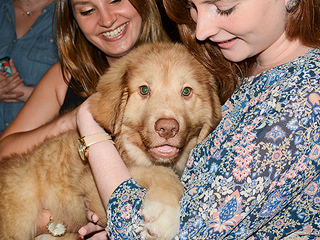 Credit: Ben Trivett/People.com
Don't get jealous, but PEOPLE staffers had the fluffiest day ever, and all for a good cause.


Chicago police say a 2-month-old puppy was stolen from the arms of its owner on the city's CTA Orange Line just after midnight on Wednesday.

According to ABC 7 Chicago, the victim told police he was approached by two men, one of whom showed a knife, while riding the train near 35th and Archer overnight that night. The other man took the victim's neon pink carrier with the pup inside and later exited the train at Chicago's McKinley Park neighborhood.
A pup in St. Joseph County, Indiana, is recovering after being found in deplorable shape – and thanks to an outpouring of support from locals, she's on her way to recovery.

According to WSBT-TV News, police say the pooch – now called Hope – is the possible victim of abuse and neglect, and they're searching for the person responsible.

The dog's sad story came to light when an employee at the Gilmer Park Animal Clinic found the emaciated animal on Tuesday morning.
Home. Some pets never have one to call their own. We'd like to help change that by introducing you to an extraordinary adoptable pet every week. Today, meet Colt, a pup currently being cared for by the Viva New Mexico Rural Animal Rescue.

The adorable pooch was surrendered to a local shelter with a female and six puppies because their owners could no longer afford to care for them.
Flashdance star Jennifer Beals is being called out for leaving her dog in a hot car on a Vancouver street on Wednesday afternoon.


Bonnie Robison is a hero to the four-legged set. She has personally fostered and rehomed 16 abandoned dogs, several horses and a miniature pig or two. But on a recent Sunday afternoon, she needed a hero herself – and found one in her 14-lb. miniature pinscher, Harley.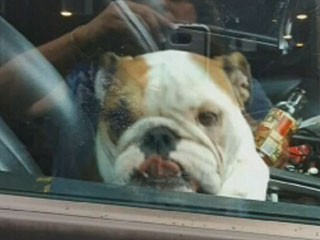 One phone call could have changed the fate of Fifi.

The pup was left in an SUV by her owner on Monday in Tenafly, New Jersey, and a concerned citizen's phone call to the police may have helped save the dog's life.

According to WABC, hairstylist Robin Urman spotted the dog sitting in the Mercedes before 1 p.m. on Monday, on a day when temperatures nearly reached 90 degrees.
Other kitties have tried to challenge Grumpy Cat's reign over the Internet throne of viral displeasure, but this may be the first true dog competition.

Earl is a puggle, a beagle and pug mix, sporting a permanently frowny face. According to Yahoo! U.K., Derek Bloomfield, the owner of the 5-month-old puppy, recently posted photos of Earl's pouting mug online, and the ravenous animal lovers of the Web went wild.
It can be really hard to scold your pet when they look at you all cute and innocent, and for golden doodle Cloey's humans – it's nearly impossible.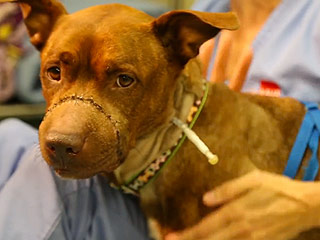 After everything she's been through, Princess should definitely be treated like one.

Authorities tell the Sun Sentinel that the pup was involved in an "extreme act of cruelty" after her muzzle was bound shut for anywhere from four to 14 days.

The horrible act, which nearly killed the dog, is considered a felony in Florida and is punishable by up to five years in prison.
Dogs
Get PEOPLE Pets Everywhere
Photo Special
Top Pets Category