Exotic Animals & Pets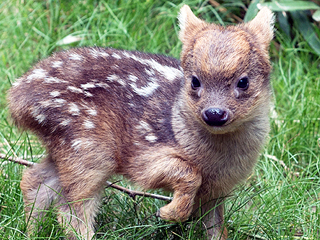 Credit: Julie Larsen Maher/Wildlife Conservation Society/AP
Good things come in small packages, and this deer fawn proves that cuteness absolutely thrives in miniature form.


Earlier this week the body of a 15-ft. oarfish – a creature casually known as a sea serpent – washed up on the shore of Santa Catalina Island in California, reports CBS News.

Oarfish are a rare sight on land or at sea, because the swimmers live in the depths of the ocean, spending time 3,000 ft. below the water's surface. It's not known what caused the death of this specimen, or what made it wash up on the island.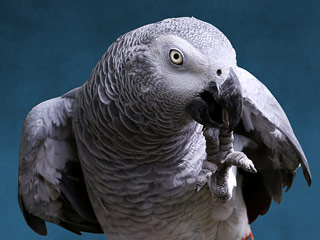 Yeah, we realize how that headline sounds, but the reality of this story is every bit as weird.


More like King of the Bungle. (This and other lion puns brought to you by LionPunz, our forthcoming app.)




Does this parrot have a potty mouth?

A neighbor in Tracy, California, says yes – and she's pretty upset about it. Jennifer Baca told NBC affiliate KCRA that the bird, named Rula, is repeating the Spanish curse word for "prostitute" and that her grandchildren have started using the R-rated phrase.
Zach Spurlock was out scuba diving in the waters around Port Canaveral, Florida, fishing for lionfish for his friend's restaurant, when he happened to notice a great white shark calmly swimming in the water nearby.
This tiny shark is one of the newest species to be found rolling in the deep waters off a U.S. coast.

The rare pocket shark was discovered in the depths of the Gulf of Mexico on a government research trip in 2010, according to the Associated Press, but wasn't identified until recently.
That's 200 lbs. of goodwill ambassador right there.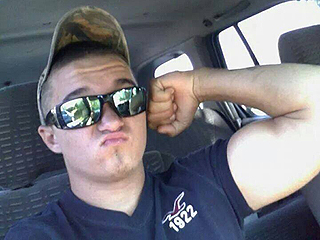 FOX 35 News OrlandoEighteen-year-old Wimauma, Florida, resident Austin Hatfield caught a venomous water moccasin snake (also referred to as a cottonmouth) Thursday, April 16.

Hatfield decided to keep the animal, putting it in a pillowcase. After bring the snake home, Hatfield took the reptile out for some air, placing it on his chest. The water moccasin reacted by striking the teen and biting him on the lip.
Exotic Animals & Pets
Get PEOPLE Pets Everywhere
Photo Special
Top Pets Category