Exotic Animals & Pets
Sorry, Honey Badger, there is a new fearless sheriff running the great outdoors: His name is Mongoose.


This tiger cub is only 25 days old, but the squirmy cutie has already figured out how to work the camera.

The unnamed newborn joined in on an adorable photo shoot in Hangzhou, China, according to Pix 11. During the session, the cub tried to strike some ferocious poses, but turned out looking more darling than dangerous. The rare black tiger was also joined by a dog, who allowed the wild animal to nurse from her when needed.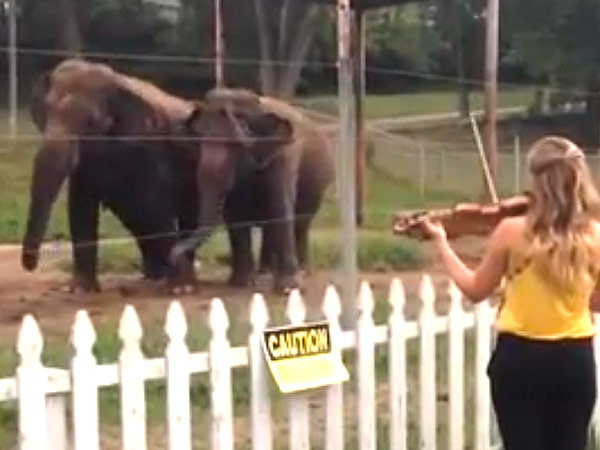 UPDATE: PEOPLE just received the statement below from PETA regarding this elephant video.


"Live every week like it's Shark Week," Tracy Morgan once said. (In an episode of 30 Rock.) This week, though, that advice is especially true: It actually is Shark Week, the Discovery Channel's seven-day celebration of nature's most perfect aquatic killing machine.

To celebrate, we're rounding up our favorite shark videos from Discovery and our own archives. Happy Shark Week – you're gonna need a bigger monitor.
Squid guts, puns about fins, nightmares – we can only be talking about one thing.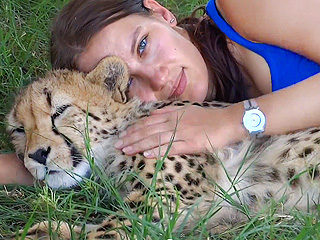 When we call Goska Zdziechowska a "big cat lady," we're not referring to the size of her love for cats, but rather the size of the cats she loves.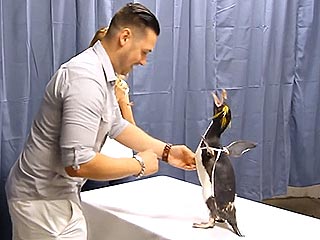 If only this were narrated by Morgan Freeman.


A fisherman has caught a rare lobster that's bright orange with dark blue spots.


It's like spotting the J.D. Salinger of the whale world.

Friday, whale-cruise operators near Australia's Port Stephens were alerted to the fact that elusive albino humpback whale Migaloo was in the area, sending whale watchers on a merry chase as he joined other migrating humpbacks heading towards Queensland.
Exotic Animals & Pets
Get PEOPLE Pets Everywhere
Advertisement
Photo Special
Top Pets Category