Exotic Animals & Pets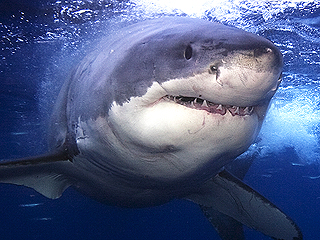 Credit: Getty
"Live every week like it's Shark Week," Tracy Morgan once said. (In an episode of 30 Rock.) This week, though, that advice is especially true: It actually is Shark Week, the Discovery Channel's seven-day celebration of nature's most perfect aquatic killing machine.

To celebrate, we're rounding up our favorite shark videos from Discovery and our own archives. Happy Shark Week – you're gonna need a bigger monitor.
Squid guts, puns about fins, nightmares – we can only be talking about one thing.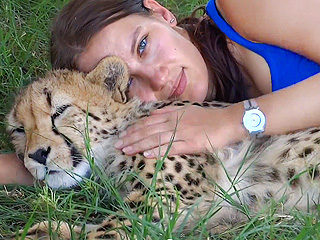 When we call Goska Zdziechowska a "big cat lady," we're not referring to the size of her love for cats, but rather the size of the cats she loves.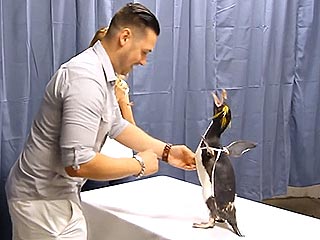 If only this were narrated by Morgan Freeman.


A fisherman has caught a rare lobster that's bright orange with dark blue spots.


It's like spotting the J.D. Salinger of the whale world.

Friday, whale-cruise operators near Australia's Port Stephens were alerted to the fact that elusive albino humpback whale Migaloo was in the area, sending whale watchers on a merry chase as he joined other migrating humpbacks heading towards Queensland.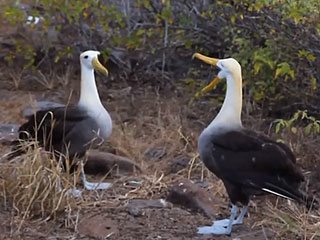 Coming soon to a bar near you.

The "funny-looking bird does its strange mating dance" portion of nature shows is clearly the best portion, so why not just cut to the chase and watch only that part?
Frankly, we don't find Jaws all that scary anymore ... now that we know something like this exists.

Photos of a rare – and terrifying – species of shark known as the goblin shark have surfaced, and now we don't think we'll ever sleep again.
Their dog Lupo may be thousands of miles away at home, but Prince William and Kate Middleton have been far from starved for animal encounters.

The royal couple's tour of New Zealand and Australia has been filled with frequent furry meet-and-greets in the form of puppies, sheep and a wombat.

At the Sydney Royal Easter Show on Friday, the Duke and Duchess of Cambridge were on hand for a sheep shearing display where a ram named Fred made them smile by welcoming them with a gentlemanly bow. The royals fed Fred some yummy apples (above), and the press ate up Kate's playful joke: she suggested that her handsome husband cover his bald spot with a wig made of alpaca wool.
Exotic Animals & Pets
Get PEOPLE Pets Everywhere
Advertisement
Photo Special
Top Pets Category