Pet Travel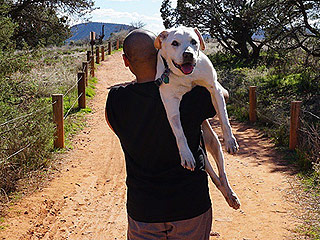 Credit: Pohthedogsbigadventure/Instagram
They say every dog has its day, and Poh is making the most of his with the help of his owner Thomas Neil Rodriguez.


It's almost the dog days of summer, which means it's time to travel. But what about your actual dog?


When Lauren Fern Watt found out her dog, Gizelle, had terminal bone cancer, she decided to spend the rest of her dog's life making memories.



No car? No problem! Didga the cat was looking for a fun way to sightsee around Coolangatta, Australia, and he found just that in his trusty skateboard, nicknamed Ollie.

The pair, the stars of a Catmantoo production, enjoyed a warm, sunny day visiting a local shopping center, skating past a beach and even making friends (with a Rottweiler!) along the way.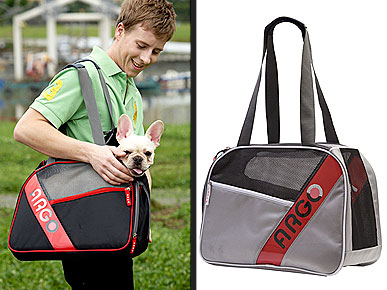 If you're like me – you live in a major urban area and you have a dog that doesn't like to be left alone – you need a dog carrier. (Or, if you can find space in your desperately small apartment, a few different carrier options.)

The problem is – if you're like me, and you pretend to have lofty aesthetic standards – that most dog carriers won't make the cut. Add to that having to share the carrier with a man who won't go anywhere near something that's done up in pink or that looks like a purse, and you're not left with many choices.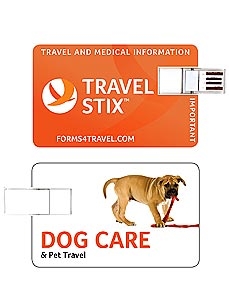 It's that time of year again, when we switch on our out-of-office reply and whisk the family to Disney World or the Jersey shore, for some good old R&R -- and, of course, fun! And, even though the pictures would be fab, you just can't take furry friends on Dollywood's Daredevil Falls boat expedition. So before departing for vacation, we're faced with the daunting task of organizing 'stuff' for the pet-sitter who will care for our little loves.

Travel Stix new Dog Care and Cat Care USB flash drives ($19.99 each) are the perfect place to store all of your pet's important information while you're away. It comes equipped with several forms where you can list "Cat Rules" (how much to feed kitty, emergency numbers, etc.), a "Pet Medical Authorization" form which your pet-sitter can use should he or she ever need to take your pal to the vet. Store the documents on the 2GB drive or print them out to leave on your kitchen counter. A plethora of more specific forms, like EU Form 998 for international travel or a tick and tapeworm certificate, are also available for $12.95 each on Forms4Travel.com.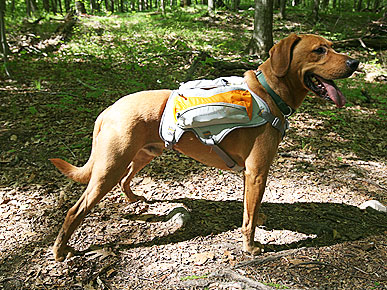 Some people might feel guilty about turning their dog into a domesticated pack animal. Luckily, I'm not one of those people. Don't get me wrong, I love Dewey, but I also love not carrying things. And in my defense, the label on the package of the Singletrak Pack mobile hydration backpack by Ruff Wear clearly states, "Let your dog carry the water!" so obviously, this thing was designed to make my life easier.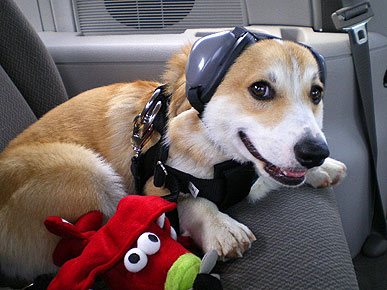 Michele McGuire, a pilot living in Maryland, often takes to the friendly skies with her pooch, Cooper. The Lab mix loves being airborne, and eagerly leaps into his owner's four-seater Cessna Skyhawk. But all this traveling got McGuire thinking: She wouldn't fly without her aviation headset, which allows her to communicate with passengers and ground crew and also protects her hearing from dangerous noise. So what about her dog?
The excitement of marine life and the serenity of yoga – it's a magical mix for those who like the stretch of the goddess pose, even while on vacation.

Inside Loreto Bay National Marine Park in the Baja Peninsula, yoga is practiced amid nature's passing parade, with its breathtaking birds and spectacular sea life, under the auspices of Sea Kayak Adventures. The company, one of the handful licensed to operate there, offers trips that combine the practice with sea kayaking and snorkeling in the Sea of Cortez.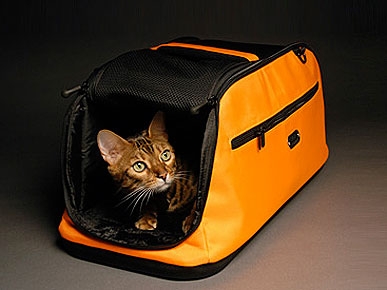 My tabby Lucy has happily traveled across the country by car, ridden the bus and even crouched under the (little) weight of her leash to go to the neighborhood park – but until two weeks ago, she'd never braved a plane. And that floppy carrier she'd had to endure for visits to the vet was just not going to cut it for a five-hour flight from N.Y.C. to Green Bay, Wis., for the holidays.
Pet Travel
Get PEOPLE Pets Everywhere
Photo Special
Top Pets Category