Talented Pets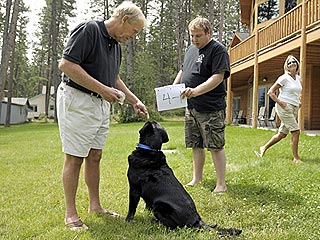 Credit: Tom Bauer/Missoulian
Who needs a calculator when you've got a dog?

Beau, a 12-year-old Labrador retriever, can help you solve all your math problems. What's the square root of 9? Ask him, and he'll tell you in barks – even if his owner, Dave Madsen, isn't nearby.

Madsen, of Missoula, Mont., started teaching his intelligent dog how to count when Beau was a puppy, and now Beau can answer a variety of complicated questions involving addition, subtraction, division, multiplication and more.
Nice catch!

Seemingly defying the rules of physics (but maybe not gravity), an acrobatic border collie went flying through the air to catch a frisbee at the Shyhoundz Disc Dog European Championship in Hungary.
Are those racing stripes on that horse? Wait, that's not a horse, it's a zebra who can jump!

Having worked as a horse trainer since the age of 14, Sammi Jo Stohler was looking to move on to an animal a little more challenging.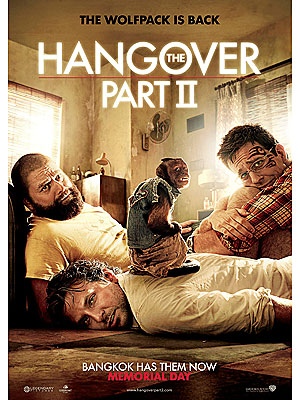 The biggest comedy of the summer season includes a few familiar faces – and one you might not know is so familiar. Here are five things you might not know about Crystal, the scene-stealing monkey of Hangover 2:

1. In real life, she doesn't smoke.
Director Todd Phillips jokingly said that after training Crystal to play a chain-smoking drug mule, he had "PETA after me because the monkey's become addicted to cigarettes." Phillips later had to clarify that he had been joking. Crystal's trainer, Thomas Gunderson, worked with his 17-year-old monkey so that she could hold a hollow prop that looked like a cigarette (the smoke effects were added later through CGI). She also learned how to use several different kinds of lighters (that didn't have real flames).


The Mentalist star Robin Tunney knew her dog had talent, but she never expected that he'd snag a plum role in her latest movie, See Girl Run.

"I wanted him to get, like, a small part in it," the actress explained on The Talk Thursday. "At the end of the rehearsal [the director] was like, 'Look, I think he should be the lead dog in the movie.'
How do you top a movie in which a group of friends gets drugged, attacked by gangsters and has a run-in with Mike Tyson's tiger? According to Hangover star Bradley Cooper, it takes a very special new character.

"I remember [director Todd Phillips and I] were talking about it," Cooper recalled at a Hangover 2 press conference on Thursday. "He was saying there's gonna be this drug-dealing mule that's a monkey and it's gonna smoke, and I was like, 'How the hell are you gonna pull this off?'"
Hank is a lot like David Beckham. He lives on the field, loves to show off his fancy footwork with a soccer ball and he's caught the eye of some female fans. But there's one big difference between them: Hank is a donkey.

The soccer-loving animal has become quite the star in the Maryland town where he lives. On a small farm there, he uses his mouth to pick up his ball and dribbles it down the field with his nose, according to Rex USA.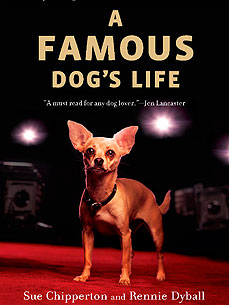 They're four of the most famous words of the '90s – "Yo quiero Taco Bell" –and they were uttered by a Chihuahua. A Chihuahua named Gidget, to be exact.

This 12-lb. pooch didn't just sell tacos, though. She had a prolific career in TV and movies, and met Hollywood's biggest stars (Brad Pitt, anyone?).

Gidget's trainer, Sue Chipperton (along with PEOPLE staffer Rennie Dyball) has written a book about her days with Gidget, Gidget's friend Moonie (who starred in Legally Blonde) and other Hollywood dogs. A Famous Dog's Life, out in stores today, chronicles Chipperton's experience working with her famous pups – and their famous co-stars. PEOPLEPets.com has an excerpt from the book, featured below. It isn't about Gidget or Moonie, but about Chipperton's encounter with a different diva – one by the name of Jennifer Lopez.
Hopping hurdles - that's one long-jumping rabbit!

This adorably athletic bunny is just one of many hares who are being trained to leap over hurdles at Berlin's Thuringer Kaninchen Sports Club.

Rabbit show jumping, like equestrian show jumping or dog agility, is popular among rabbit owners, especially in Europe. The domestic rabbits train to jump fences – we can only hope their neighbors' vegetable gardens are well-protected!
The doggy paddle is so last year. When Labrador retriever Sava wants to make a splash, she takes a cue from her owner, legendary surfer Billy Hamilton: Sava hits her board.

Sava, now 11, first learned to surf as a puppy, when Hamilton would take her out on his boat in Hawaii.

"She'd get knocked off the bow by a wave, but she'd keep getting back up and sit in her forward position," Hamilton tells PEOPLEPets.com. "We started out in a boat getting our balance together and worked toward the board."
Talented Pets
Get PEOPLE Pets Everywhere
Advertisement
Photo Special
Top Pets Category