Pet Videos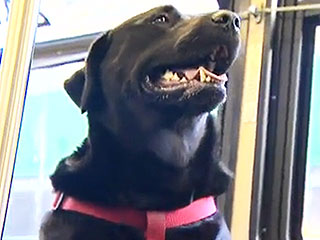 If you find yourself riding the bus sometime soon, you might find someone unexpected sitting it the seat next to you.


[YOUTUBE "rh87_hrVP5c"]
We'd like to introduce you to the canine Simon Cowell.


[YOUTUBE "J9P20HuX7mo"]
We can't stop watching this video of a dog riding around on a Roomba. Yes, the vacuum cleaning robot.


Peace on earth and goodwill to all adorably small animals.


[YOUTUBE "EZjFz5iN8BE"]
Kangaroo: 1, Drone: 0.


The top comment on this video's YouTube page pretty much sums it up: "Dogs > people."


Quite simply, this video of a six-year-old girl getting her long-awaited birthday present – a kitten – has shattered us.


You've seen Ariel before. But you haven't seen her in slow motion and as a dog.


Pet Videos
Get PEOPLE Pets Everywhere
Advertisement
Photo Special
Top Pets Category