Pet Videos
It's International Tiger Day, and some very special Internet stars are here to meow all about it.

Lil Bub, Princess Monster Truck, Pudge and more famous web moggies recently joined up with Greenpeace to create the video "Cats Save Tigers." Think of it as a "We Are the World" with more yowling.

In the clip, the kitties explain (with a little help from captions) that while tigers are the largest felines in the world, their numbers are rapidly declining. There are only 3,000 tigers left on Earth today, a depressing figure these cats hope to change.


It's time to meet your new spirit animal: Anderson Pooper.


Because Anastasia Steele and Christian Grey can't have all the fun.

When you're done watching the freshly released Fifty Shades of Grey trailer for, you know, the 500th time, you'll want to see these bulldog puppies in action (check it out below).
It has been nine years since the synth-loving rock band sElf has released a new album, but they certainly know how to make up for lost time.


Just in case you're having a bout of "I can't" or "I won't" or "Why bother even trying?" we present to you this: five wheelcart dogs playing fetch alongside three able-legged dogs. Everyone is barking.


All it took was a little purrseverance.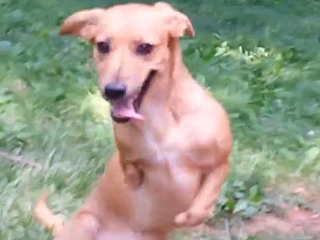 Hope is a pup that certainly lives up to her name. Even though this dog has been through some rough times, her adorable and friendly demeanor has never waned and now it's paying off.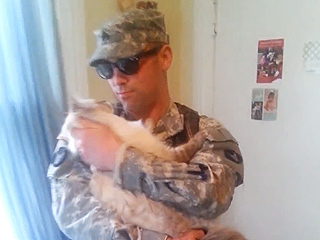 We all love those videos of soldiers being welcomed home by their loving dogs, but this one of a cat doing the same thing takes it up a notch.


DANGER! Not only is this area high voltage, it also contains an overwhelming amount of adorableness.


Pet Videos
Get PEOPLE Pets Everywhere
Advertisement
Photo Special
Top Pets Category