Pet Videos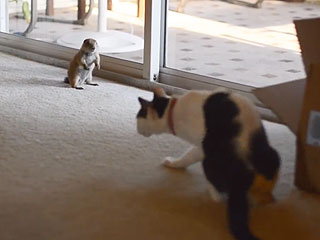 Friendship is magic.

Jason Hilt has had a baby prairie dog in his Auburndale, Florida, home for a few weeks now, and apparently, the little guy is getting on better than expected with Hilt's cat.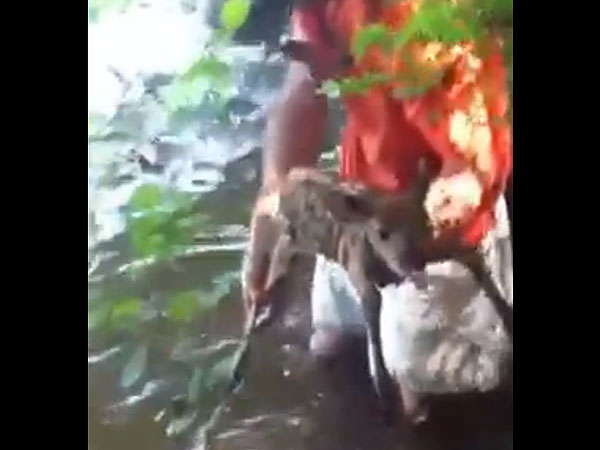 Today in woodlands heroism:

Georgia man Andy Wooten was working around Lake Oconee when he heard a distress call. Like any good woodsman, he went to investigate and found a newborn fawn tangled up in vines submerged in the lake. Then he went into action.
Stop the cat-presses. The world's greatest cat has been found. Her name is Tara, she lives in Southwest Bakersfield, California, and she's a real American Hero.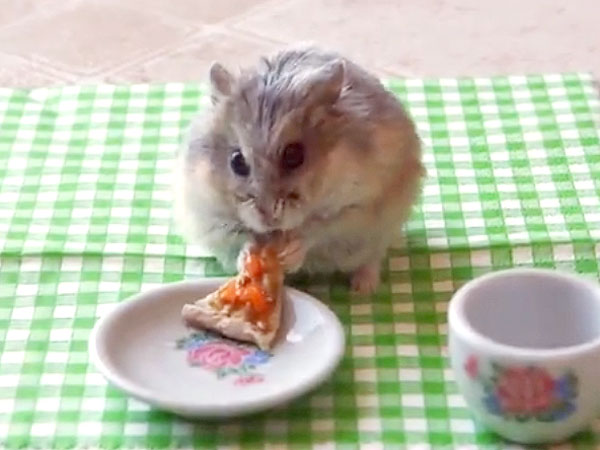 Hamsters continue to have an appetite for the adorable. Following the viral success of "Tiny Hamsters Eating Tiny Burritos," another animal lover decided to create a mini meal for their furball.


Bark, the herald angels sing!


Most dog owners will know that look. The penetrating store from your furry friend that says it's time for dinner, even though it's only the early afternoon.

Carrie Underwood shared a video of her dog Ace trying to telepathically force her to feed him. Watch it below.

"I get the 'supper stare-down' starting at about 4 o'clock!" the animal lover Tweeted.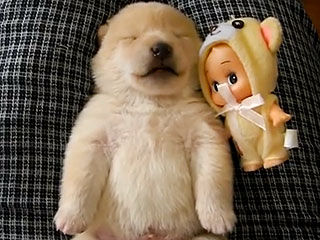 This video of a puppy talking in its sleep is so adorable – we just wish we knew what the little Shiba Inu was saying.

We're going to bookmark the cute clip from 2009 – it's getting attention this week thanks to a repost by The Pet Collective – because it's the perfect pick-me-up for a bad day.

There's just something so sweet about the way the pup tilts its head back and issues a high-pitched puppy call-out, and it's made even more heart-warming by the fact that the pup is lying on its back in its owner's lap, alongside a doll in an animal costume.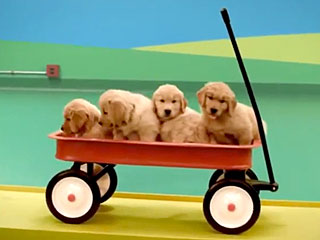 While we were busy grilling and posting Instagram video of fireworks in celebration of America's independence, Egyptians were posting pics of protests, as they demanded a more inclusive government. President Mohammad Morsi was eventually ousted – and the whole coup played out online.

Stateside, things online were much calmer – and cuter. Check out what happened this week.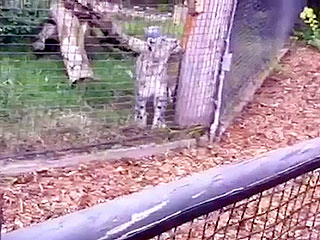 What began as a fun day at the zoo ended with a lesson in the sometimes brutal nature of life.

A man accompanying a boy to the zoo caught the circle of life on camera when a snow leopard attacked – and devoured – a squirrel in its enclosure.

"Look, Justice, the tiger is coming to talk to you!" the man says excitedly, right before the big cat pounces on its prey.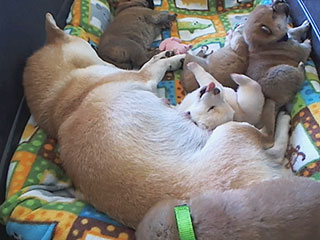 We've been waiting all year to say these words: The Puppy Cam is back.

It's been four years and four litters since the Internet discovered that watching lumpy, wiggly mounds of fluff could be the most engrossing and blood-pressure-reducing activity known to man, and it's a thrill to say hello to the latest group of Shiba Inu puppies from San Francisco.

This litter, named the D-Team, consists of five puppies: boys Dalichi and Dango, which means dumpling (could this get any cuter?), and girls Dosha, Daisuki and Dakota (the only one in the litter with a cream-colored coat).
Pet Videos
Get PEOPLE Pets Everywhere
Advertisement
Photo Special
Top Pets Category