Pet News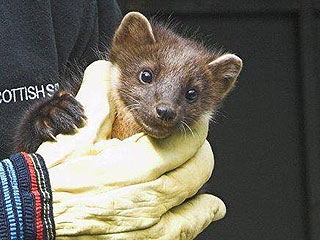 Credit: Scottish SPCA
The story is eerily similar to that of Goldilocks: a curious cutie breaks into someone's house, eats their food, then takes a nap.

The difference here: the intruder is a pine marten.

What's a pine marten? While pine martens don't have the cascading curls of a certain blonde, the adorable creatures are a cousin of the weasel with the face of a miniature bear (in our opinion).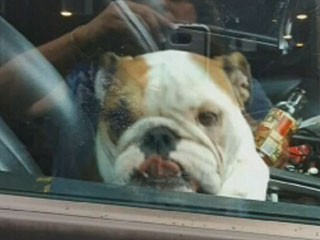 One phone call could have changed the fate of Fifi.

The pup was left in an SUV by her owner on Monday in Tenafly, New Jersey, and a concerned citizen's phone call to the police may have helped save the dog's life.

According to WABC, hairstylist Robin Urman spotted the dog sitting in the Mercedes before 1 p.m. on Monday, on a day when temperatures nearly reached 90 degrees.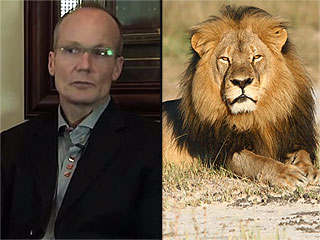 You're looking at one of the most hated people on the Internet right now.

On Tuesday morning, a Minnesota dentist named Walter Palmer woke up a relative unknown – until it came to light that he had killed one of Zimbabwe's most beloved lions, Cecil. The animal was allegedly illegally lured from the Hwange National Park in July and killed by Palmer's gun. (In a statement, Palmer said that to his knowledge, everything about his hunt had been legal.)

Throughout the Twitterverse and beyond, his name evoked wrath – from celebrities to animal lovers and beyond. As the news spread, Palmer, 55, spoke with regret for "my pursuit of an activity I love and practice responsibly and legally resulted in the taking of this lion."

Palmer said he "relied on the expertise of my local professional guides to ensure a legal hunt." The Associated Press reported that two Zimbabweans, Theo Bronkhorst and Honest Trymore Ndlovu, were arrested for illegally hunting a lion and appeared in court on Wednesday.

But who is Walter Palmer? Here's what we know.
When he arrived at the Richardson Animal Shelter in Dallas, Texas, back in 2012, Skinny the cat was so overweight, he could only walk a few feet at a time.

The cat's extra pounds made headlines around the world, and now he's living purr-oof that change is good.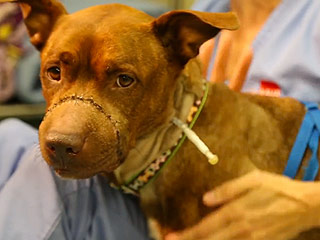 After everything she's been through, Princess should definitely be treated like one.

Authorities tell the Sun Sentinel that the pup was involved in an "extreme act of cruelty" after her muzzle was bound shut for anywhere from four to 14 days.

The horrible act, which nearly killed the dog, is considered a felony in Florida and is punishable by up to five years in prison.
The Velazquez family had lost hope about finding Cheiska.

Shortly after their German shepherd disappeared two years ago, Fracisco Velazquez got a call that a pup matching her description had been killed by a car.

This week the Chula Vista, California, family found out that it wasn't the right dog.


Last week she was found trapped inside a fithly abandoned building, with nothing to eat or drink.

Authorities are still trying to find the person who left Gigi the dog in such horrible conditions, according to Florida's WSVN News, after an anonymous tip led them to the 3-year-old pit bull, who was tied to the front door.

Despite the ordeal, the dog – named Gigi by Animal Services – is friendly and now looking for a forever home, as authorities try to piece together her story.
For Ivan Moreira, surfing is a lifelong passion.

The Brazilian personal trainer and amateur surfer has been catching waves since he was 5, but he caught the world's attention once he started inviting his Labrador, Bono, onto the board with him.

His Instagram account @bonosurfdog (Trust us, you're going to want to follow him, stat) is as adorable as you might think: there are endless photos of the pair hitting the waves together, and amazing videos of Bono enjoying the water.
IKEA already has the hearts of cats who've fallen for their Duktig doll beds, now they're fetching a few canine fans.

An IKEA in Cologne, Germany, has a dog parking garage of sorts, where customers can leave their leashed dogs while they go inside to shop.

The Daily Mail says the pooch parking spots are designed to prevent people from leaving their furry friends in hot cars in the sweltering temperatures – and it appears people and pets are loving the idea.
Pet News
Get PEOPLE Pets Everywhere
Photo Special
Top Pets Category