Pet News
Chicago police say a 2-month-old puppy was stolen from the arms of its owner on the city's CTA Orange Line just after midnight on Wednesday.

According to ABC 7 Chicago, the victim told police he was approached by two men, one of whom showed a knife, while riding the train near 35th and Archer overnight that night. The other man took the victim's neon pink carrier with the pup inside and later exited the train at Chicago's McKinley Park neighborhood.
A pup in St. Joseph County, Indiana, is recovering after being found in deplorable shape – and thanks to an outpouring of support from locals, she's on her way to recovery.

According to WSBT-TV News, police say the pooch – now called Hope – is the possible victim of abuse and neglect, and they're searching for the person responsible.

The dog's sad story came to light when an employee at the Gilmer Park Animal Clinic found the emaciated animal on Tuesday morning.
Two fishermen saved a cat's life on Tuesday.

Masslive.com reports that two unidentified rescuers spotted a feline by the Westfield River in Massachusetts with her front paws bound by a zip-tie and called animal control for help.
The story is eerily similar to that of Goldilocks: a curious cutie breaks into someone's house, eats their food, then takes a nap.

The difference here: the intruder is a pine marten.

What's a pine marten? While pine martens don't have the cascading curls of a certain blonde, the adorable creatures are a cousin of the weasel with the face of a miniature bear (in our opinion).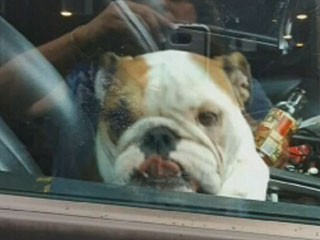 One phone call could have changed the fate of Fifi.

The pup was left in an SUV by her owner on Monday in Tenafly, New Jersey, and a concerned citizen's phone call to the police may have helped save the dog's life.

According to WABC, hairstylist Robin Urman spotted the dog sitting in the Mercedes before 1 p.m. on Monday, on a day when temperatures nearly reached 90 degrees.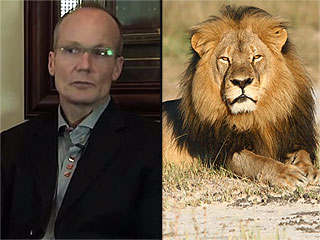 You're looking at one of the most hated people on the Internet right now.

On Tuesday morning, a Minnesota dentist named Walter Palmer woke up a relative unknown – until it came to light that he had killed one of Zimbabwe's most beloved lions, Cecil. The animal was allegedly illegally lured from the Hwange National Park in July and killed by Palmer's gun. (In a statement, Palmer said that to his knowledge, everything about his hunt had been legal.)

Throughout the Twitterverse and beyond, his name evoked wrath – from celebrities to animal lovers and beyond. As the news spread, Palmer, 55, spoke with regret for "my pursuit of an activity I love and practice responsibly and legally resulted in the taking of this lion."

Palmer said he "relied on the expertise of my local professional guides to ensure a legal hunt." The Associated Press reported that two Zimbabweans, Theo Bronkhorst and Honest Trymore Ndlovu, were arrested for illegally hunting a lion and appeared in court on Wednesday.

But who is Walter Palmer? Here's what we know.
When he arrived at the Richardson Animal Shelter in Dallas, Texas, back in 2012, Skinny the cat was so overweight, he could only walk a few feet at a time.

The cat's extra pounds made headlines around the world, and now he's living purr-oof that change is good.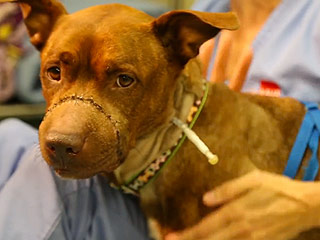 After everything she's been through, Princess should definitely be treated like one.

Authorities tell the Sun Sentinel that the pup was involved in an "extreme act of cruelty" after her muzzle was bound shut for anywhere from four to 14 days.

The horrible act, which nearly killed the dog, is considered a felony in Florida and is punishable by up to five years in prison.
Pet News
Get PEOPLE Pets Everywhere
Photo Special
Top Pets Category