Pet News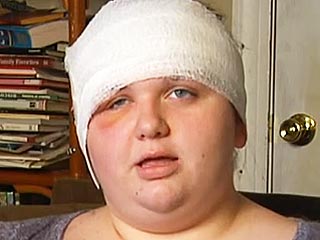 Leah Reeder was out for a walk with her dog, Ralph, on Sunday when she was suddenly attacked by a black bear in Eastpoint, Florida.


It was a sad Christmas morning for one Ohio couple.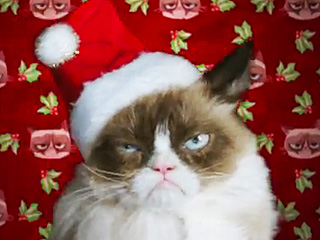 Perhaps you're in luck if you're on Grumpy Cat's Nice List this year. (Side note: That would likely be nobody.)


Though it may sound like one, this is no joke: Two miniature horses trotted into a hospital.


Animal control officer Wanda Snell knows what she saw: A veterinarian inserted a needle into the black-and-brown mutt and injected a chemical meant to euthanize the dog no one had adopted. The animal moved a bit and was still and quiet by the time she left the shelter for home.

What Snell can't explain is how or why a mixed-breed dog that nobody wanted recovered overnight and has since bounced back fully from what should have been a lethal injection.
Taylor Swift would like to make one thing very clear: She is not a crazy cat lady.


It's a match made in bad-attitude heaven!


A cat named Gizmo has only minor injuries after a nine-story fall at a Manhattan apartment building.

New York's Daily News reports Gizmo fell off a 12th-floor terrace on Tuesday. He crashed onto a third-floor landing and became wedged between a skylight and a wall.
What's shark for 'Say Cheese'? Andy Casagrande should know.

The filmmaker's work has been featured in 27 Shark Week specials – this year alone he took part in Air Jaws: Fin of Fury, Lair of the Mega Shark, Zombie Sharks and last but not least, Great White Matrix, which airs Aug. 16.

With all of this experience under his camera strap, we choose to believe him when he tells EW.com that sharks do smile for his camera.
Miley Cyrus has added another new member to her furry family: a pet pig!


Pet News
Get PEOPLE Pets Everywhere
Advertisement
Photo Special
Top Pets Category