Pet News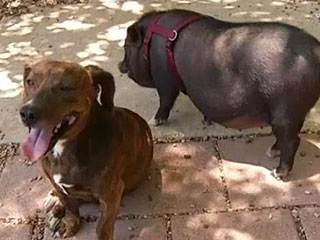 Jack loves Tuna. Tuna loves Jack. So, these two were a package deal at the Humane Society of North Texas, where both were waiting to find a forever home.

The only hitch? Jack is beagle mix and Tuna is a 6-month-old potbellied pig.
A British feline has eight lives left after a group of office workers saved her from the ledge of a busy bridge in London – and the daring rescue was caught on video.


Not even The Man can keep Sadi down.


Not even a bullet could bring Beefcakes down.

The stray pup was shot in the head at close range on July 7 and left in a parking lot in Boulder County, Colorado, according to CBS 4 News.

A concerned citizen notified authorities about the dog, and when they picked up Beefcakes, they found that the horrific act hadn't done a thing to the dog's friendly disposition.

Even with a bullet lodged in his face – which fractured his jaw bone in multiple locations – Beefcakes was, and still is, happy.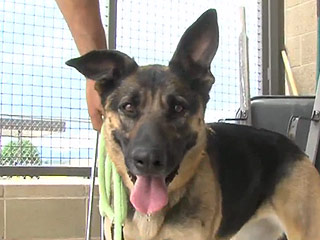 Animal protection authorities in Denver are asking for the public's help.

They're hoping someone will come forward with information leading to the person who taped an 8-month-old German shepherd's muzzle shut and taped her front paws together, then left the pup for dead over the weekend.

Good Samaritans helped the dog, who was found in the middle of the street and was soaking wet, according to Colorado's 9 News.
Bryce Casavant, a conservation officer working in British Columbia, Canada, was called to a home this past weekend to deal with a pair of black bear cubs who returned to the property after their mother had been killed for repeatedly raiding the home's freezer.


If you're looking for luck, pick this Penny up.

The stray dog is doing well after being hit by a train on Monday.

According to CBS 6, animal control officers were called to train tracks in Richmond, Virginia, when a worker spotted the pit bull pup. "I noticed her laying on the tracks, and I thought she had passed away," said Chris Fussell.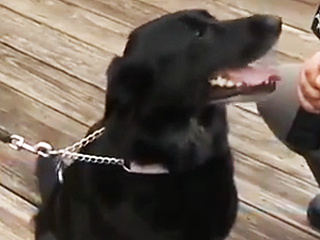 If your hair tie has gone missing, chances are Tiki the black Lab has it.

The pooch from Mars, Pennsylvania, swallowed 62 of them – plus eight pairs of underwear! – and underwent surgery last week to have them removed from her belly.

The mysterious case of the missing hair ties began when Tiki didn't respond to medication to treat vomiting and lack of appetite. An X-ray showed a mysterious mass in her stomach, WTAE News reports.

Surgery last week by Dr. Ibrahim at the Good Shepherd's Veterinary Hospital was interesting to say the least.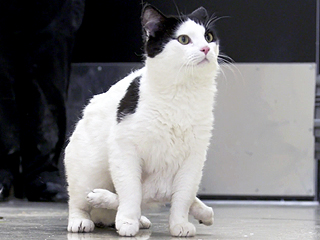 Walking in Pauly the cat's shoes is more unusual than you'd expect.

The stray has six legs, two of which are attached to his sternum and need to be surgically removed.

The cat, reports Canada's Edmonton Journal, was scooped up by some helpful animal lovers in April and taken in by the Little Cats Lost rescue in June when he started having trouble getting around. On Monday, the rescue started an online fundraising campaign to pay for his surgery; the fund has already raised more than $3,400.
Fudge worked hard and it has finally paid off.

The 6-year-old cocker spaniel donned a graduation robe and walked with his owner Jack Proctor at his graduation on Tuesday.

The pup, who donned a robe specially made by Proctor's wife, was given the honor because he helped Proctor complete a series of assignments as he studied for a degree in design and digital arts at Scotland's Edinburgh Napier University.
Pet News
Get PEOPLE Pets Everywhere
Photo Special
Top Pets Category