Hero Pets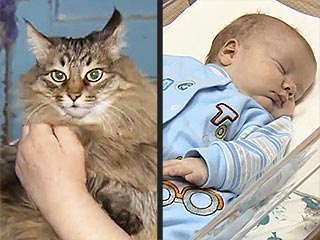 Who says cats are self-absorbed?

A long-haired cat from Obninsk, Russia, came to the aid of an abandoned baby recently and is being called a hero. The furry feline kept the baby boy warm and even meowed to get the attention of passersby, the New York Post reports.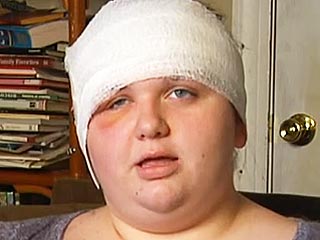 Leah Reeder was out for a walk with her dog, Ralph, on Sunday when she was suddenly attacked by a black bear in Eastpoint, Florida.


Man's best friend indeed.

When a fire started brewing in the Indianapolis home of Johnny Walker around midnight on Tuesday, his shih tzu/poodle mix Bogey barked furiously to wake him up – ultimately saving the lives of Walker and several others.

According to New York's Daily News, the pup was the first to notice the fire, which was sparked by two unattended space heaters.
America's newest heroes are not talking about their latest daring mission.


At Ground Zero in 2001, Bretagne was a specially trained 2-year-old golden retriever who had a sixth sense about who needed her most.


Man's best friend, indeed.

On Thursday, Steven Krichbaum, 59, was walking with his yellow Lab mix Henry in West Virginia's George Washington National Forest when they were confronted with something bear-y scary: two cubs and a larger black bear, who wasn't happy to see them. The animal proceeded to attack, and the guys leaped into action.
As with the mythological Greek heroes of yore, the legendary feats of our nation's feline champions will echo down through generations. Today's epic purr-etry tells the tale of Tara, a California tabby that saved its young owner from a vicious dog mauling.

But in the annals of history lies another hero cat, Mugsy the Gatorbane. Though the bards do not sing of Mugsy as they once did, back in the ancient Internet age of 2010 his story was shouted from the hilltops of Jezebel to the valley of the Telegraph.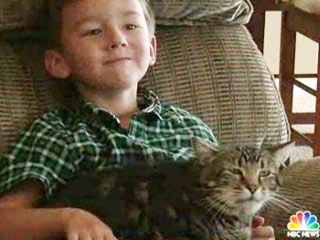 When Tara the cat came to the rescue of a young boy in California this week, pouncing on a dog that was attacking the child, the Internet was captivated. The whole unbelievable episode was caught on camera – and around 8 million people have watched the video on YouTube so far.

Tara is just one of many pets who has gone the distance for a human, stepping in to save a life when sensing something is wrong. Below, find six of our favorite stories of animal bravery – and be sure to give your pets a little extra love tonight: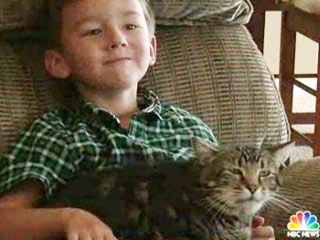 Erika Triantafilo says that while Tara the hero cat had never been quite so heroic before this week – famously body slamming a neighbor's dog who viciously attacked her 4-year-old son Jeremy – she was not completely surprised by Tara's protective actions.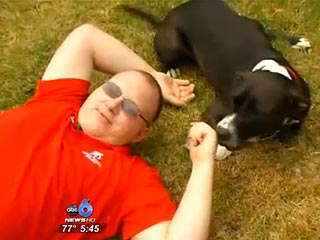 Now this is one smart dog!

When Terry McGlade collapsed from a seizure, his rescue dog Major knew just what to do – he grabbed the phone out of McGlade's pockets with his teeth and stepped on the screen for several seconds, automatically dialing 911.

"I probably would have been in severe trouble if he wouldn't have called," says McGlade, who told ABC6 that the dog had actually never been trained to call 911.


Hero Pets
Get PEOPLE Pets Everywhere
Photo Special
Top Pets Category