Under $50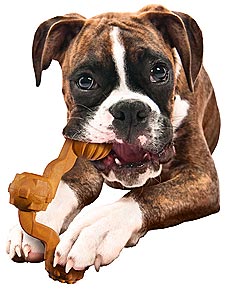 We can think of a lot of things we'd rather do than clean our dog's teeth: Wash the dishes, clean the car, mop the floor. We'd gladly tackle any of these chores before zeroing in on that smelly set of canines. Thankfully, there's a new interactive chew toy that can make the task a little less scary.

Precision Pet's new Spinz toy contains all-natural ingredients that promote good dental hygiene. Injection molded with parsley, the 100-percent edible toy helps freshen the stinkiest doggie breath. And the bone-shaped bumpy surface rotates, scraping and cleaning your pup's teeth as he plays, helping to prevent gum disease.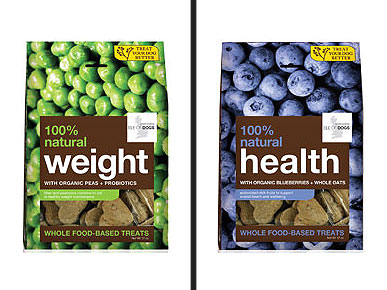 Many of us are looking for whole, natural, locally-sourced ingredients in our food - why shouldn't we extend the practice all the way to the snacks we give our dogs?

The new line of treats from Isle of Dogs includes 100 percent natural fruit and vegetable-based ingredients, and the treats don't come with any added fillers or synthetic vitamins.
Ciao, bello!

Jersey Shore's Vinny Guadagnino was definitely looking "fresh to death," as his castmates would say, on Friday when he landed with the rest of the cast in Florence, Italy, sporting a sky blue tee with an animal-friendly message.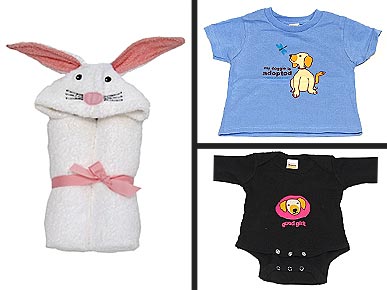 We can't resist buying our children clothing and accessories with super cute animals on them – but wouldn't those items be even cuter if they could actually help a furry friend in need?

That's the philosophy behind the new family-run website AnnieWear.com. The company makes and sells its own adorable animal-themed children's clothing and accessories – inspired by the family's rescue pup Annie – and donates a portion of proceeds to pets charities.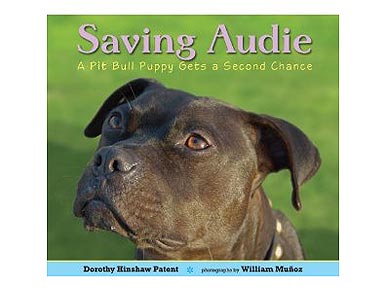 Four years ago last month, a frightened little black puppy was shivering in the woods; he was hungry, thirsty and chained to an old car axl at a place that would soon become notorious: Bad News Kennels in Virginia. He could hear the yelps, snarls and growls of other dogs who were being forced to fight for their lives at NFL quarterback Michael Vick's dogfighting compound.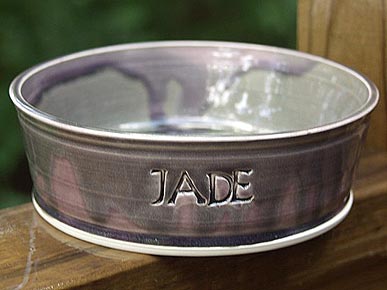 What little kid doesn't love drinking from a personalized cup, and why wouldn't a dog love it just the same? Treat your pup to some custom lovin' with Kim Berger's personalized bowls.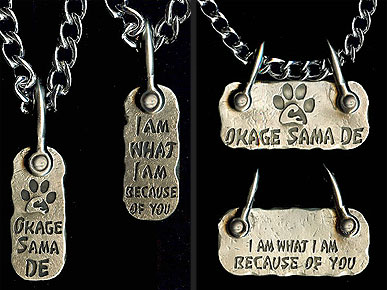 While waiting for a flight out of Los Angeles on March 18, jewelry designer Nancy Anderson became fixated on news footage of two dogs who survived Japan's devastating earthquake and tsunami. One was injured and the other one, who was visibly shaking in fear, wouldn't leave his injured pal's side.

Anderson was happy to learn later that the dogs were taken to a local shelter and that the wounded pup recovered well – but Anderson, a dog-lover, couldn't help but think of all the other stranded pets in need.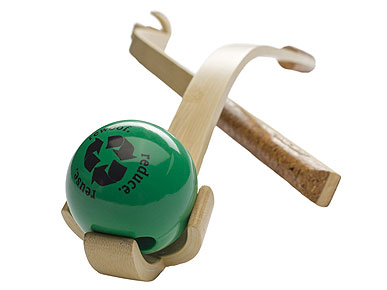 My dog is not a fetcher. He's more of a ... sitter. Or a farter maybe, on certain days. So for the sake of this experiment, I borrowed my neighbor's German short-haired pointer, Ruby, who may be the best ball retriever in the world, or at least on my street. I took Ruby to the local elementary school field to test Planet Dog's new Wood Chuck ball chucker.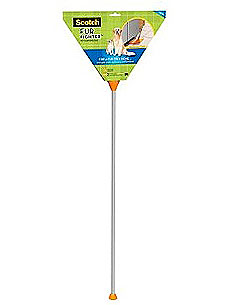 Dog and cat people, it's time for you to look under your couch. First, because there's a gaggle of your pet's lost toys waiting to be rescued. And, second, there's enough loose hair living under there to create a sizable furball creature.

Scotch's new Fur Fighter Pet Hair Sweeper ($9.99) can help with both. Shaped like a broom, the cleaning tool's plastic triangular head is wrapped with a disposable Super-Cling sheet which grabs pet hair, dust and dirt in those hard-to-reach places like under the couch, along the baseboards and beneath your major appliances. Ever peeked under the fridge? One word: Yuck.
Under $50
Get PEOPLE Pets Everywhere
Photo Special
Top Pets Category