Under $50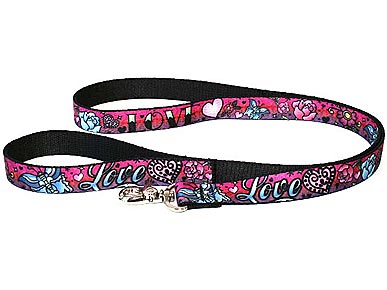 Buckle-Down, a small idea with big potential, was started by a college co-ed who saw seatbelt buckles as more than a safety accessory. Flash forward twenty years and the company not only makes apparel from recycled automotive buckles, but also bags, wallets and now pet products.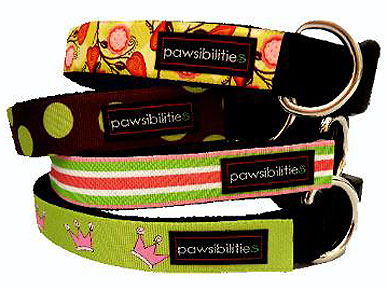 On Monday you're grumpy, so you wear black. On Tuesday you're feeling better, so stripes it is. By Friday, you're sporting light and lovely polka dots. While you're doing all this color coordinating, just think of your poor pooch. She's stuck wearing the same boring collar every day.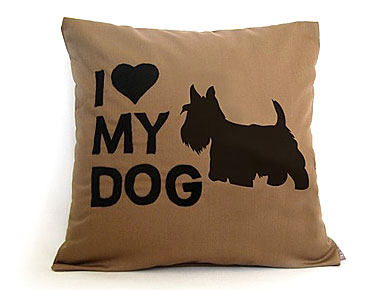 Since the original I 'heart' NY logo was created in 1977, people everywhere have been replicating its simplicity and adding their own unique flair. Oliver and Julieta Mosqueda from Jacksonville, Fla. took their love of animals and created colorful pillow covers that pay homage to the iconic logo.

Since winter is finally (albeit slowly) fading into spring, it's time to add some pop to your décor and these pillow covers featuring a dog's silhouette are just the ticket.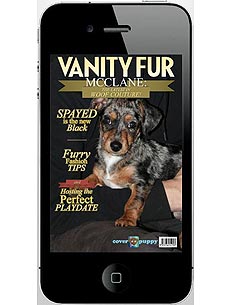 Are you thinking it's time your pet got the national exposure he deserves? A new iPhone app called CoverPuppy puts your pet's mug where it belongs, on the cover of (fake) magazines like "Spots Illustrated," "Newswoof," "Bone Appetit," and "Rolling Over."

It takes just a few seconds to create a cover that you can send to all of your friends via email, Twitter or Facebook. Just choose or take a photo, type in your pet's name, select a cover and, voila! Your dog is ready for the big time.

An even bigger deal than your pet's furry face on a magazine cover is the fact that a portion of CoverPuppy's proceeds go to the ASPCA, in order to help stop animal cruelty. Reaching Charlie Sheen levels of overexposure never felt so good!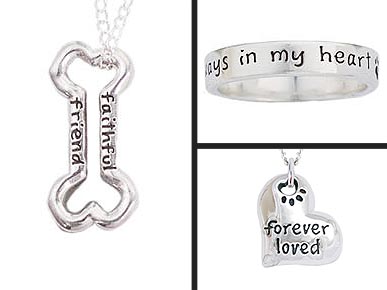 Pet parents are thankful for the joy that our animals bring us each day, and while we'd like to spend all day with them, for many of us, life's cruel reality is that we have to leave them at home in order to provide for them. There's a way to carry their spirit with you wherever you go: handmade jewelry inspired by the furry family at home.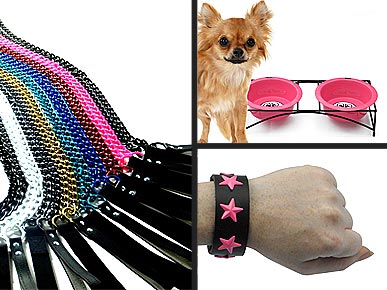 It's no secret that '80s fashion has made a comeback in a big way – legwarmers, off-the-shoulder shirts, and neon accents have all moonwalked their way back into our closets. Turns out, the era of excess is back for pets, too!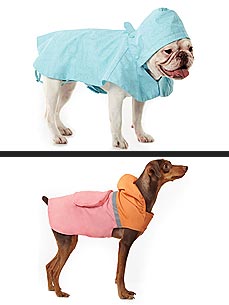 Rain doesn't put a damper on just the sidewalks - it can ruin wedding days, hairdos, and it's also pretty miserable for the four-legged of the world.

Leave it to Martha Stewart Pets to come to the rescue. The latest line of spring items from the exclusive PetSmart collection includes several adorable waterproof items perfect for the first rainy days of spring (and beyond).

Our two favorites are the Bone Print Raincoat in a pretty robin's egg blue, and the Windbreaker in pink and orange, both on sale for $18.39. The windbreaker also has the added touch of coming with a handy pocket, and the jacket folds up right into the pocket for easy storage. A raincoat for your dog may sound like an extravagance, but we speak from experience when we say that it makes a wet walk much easier on all parties involved.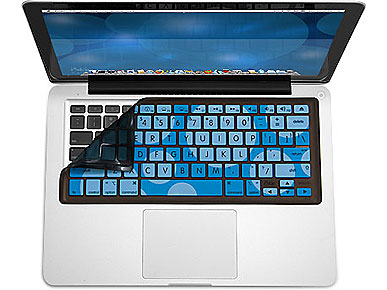 Ever found pet hair in your cereal bowl? How about in your bathtub? Or in your hairbrush? It's a given when you own pets that their fur will creep into every crevice of your home – and we learn to live with it because we love them.

There's a way to fight the fluff on one of your more prized possessions: your MacBook. Enter the iSkin ProTouch Keyboard Protectors ($24.99 - $34.99), a new line of silicone keyboard covers (sans adhesive) that protect each key like a glove, preventing pet hair from embedding into your hardware.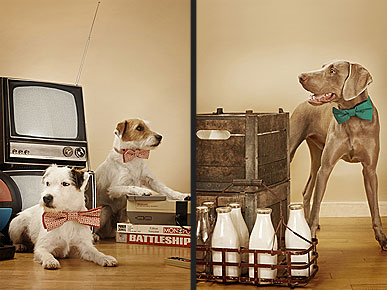 T-shirts? So 2,000 and late. This year's cutest look for pets is the bow tie.

Look no further than Loyal Luxe for a full selection of adorable styles. The Original Bow Tie ($18) comes in a variety of colors and patterns, each intended to suit every dog's unique personality.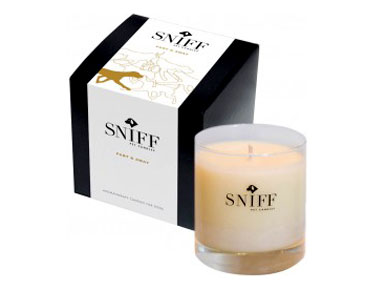 It's the reason they say hello with a sniff (in a seemingly unsavory place): Dogs know with their noses.

And that is the reason that Jenn Mohr created Sniff Pet Candles, a line of scented candles designed to work with the powerful receptors in the canine olfactory system.
Under $50
Get PEOPLE Pets Everywhere
Photo Special
Top Pets Category