Zoo Animals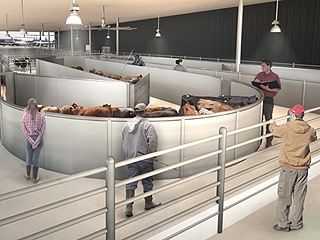 Credit: ARK Development
New York City's John F. Kennedy Airport is about to get truly zooey.




A video of The National Zoo's panda cub playing in the cold snow for the first time is melting hearts around the globe.

The Washington, D.C., zoo released video of Bao Bao the panda cub rolling downhill in the snow as she played with a block of wood Tuesday – and not surprisingly, the clip immediately went viral.

After her moment of bliss, Bao Bao does a backward somersault and later pounces on her mother, Mei Xiang (seriously, you have to watch this).
Christmas came a little late for the lions at the Linton Zoological Gardens in Cambridgeshire, England.


It's the mother-baby bond in action.


This is no time to monkey around.

When one monkey's friend passed out from an electric shock he received from a railway track in Kanpur, India, he turned into George Clooney (circa ER) and tried to save his friend's life by administering what looks like CPR (cardiopulmonary resuscitation).

It all plays out in a heart-pumping YouTube video, first with the monkey shaking his lifeless buddy, who appears totally limp when his friend picks him up.
Harbor seals are being exhibited at the Central Park Zoo for the first time since 2011.

The Wildlife Conservation Society says the two seals, Adam and Anson, are natives of Brooklyn. They were the first harbor seals born at the New York Aquarium in more than 15 years.

Though not endangered, harbor seals are protected under the Marine Mammal Protection Act.

They can sometimes be seen off the coast of New York City and Long Island.
Sometimes life does not suck.

Dave Salmoni (and his muscles) brought a baby leopard to our offices on Monday – and it was un-fur-gettable on all counts!

The Animal Planet host and animal expert, plus his adorable friend Queen Bee, a simply (for lack of a better word) squishy black African leopard, were here to help promote the Give a Bear a Home campaign, which aims to raise funds and awareness for the World Wildlife Fund.


Indisputable fact: Everything is better when a panda is present. Even snowstorms.

For proof that blizzards can be bearable, feast your eyes on Da Mao, a giant panda from the Toronto Zoo, who was captured on hidden camera (and on Instagram) doing somersaults and tumbles in the snow.

Like the ursine equivalent of pro snowboarder Shaun White, Da Mao zooms down a hill in the enclosure like it's NBD – but it is, in fact, a bear-y big deal, buddy. So big that the zoo has dubbed the panda's cool trick bear-bogganing.
French authorities say a big, wild cat eluding police near Disneyland Paris is not a tiger, but they don't know exactly what it is.




If lions are king of the jungle, then porcupines are masters of the universe.

In this YouTube video, watch one of the prickly creatures defend himself against a pride of 13 lions like a boss – cool, calm, collected and completely prepared to deliver a quill to the jaw, if necessary.
Zoo Animals
Get PEOPLE Pets Everywhere
Advertisement
Photo Special
Top Pets Category