Stars and Pets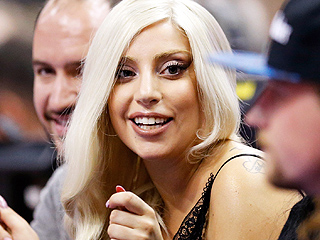 Credit: Getty
Paws up, Little Monsters ... literally.


Johnny Depp has conquered all foes as Jack Sparrow, but now he faces a daunting new adversary – the agriculture minister of Australia, who has threatened the actor's dogs, in no uncertain terms, after Depp allegedly brought them into the country illegally.


It's no secret that James Franco is a cat man, but did you know his love for farm animals also runs deep?

In this exclusive video he filmed for the Farm Sanctuary, the actor talks about how he believes farm animals deserve the same respect as dogs and cats, and he applauds the hard work of the organization, which is dedicated to protecting farm animals from cruelty.
She may be pocket-sized, but Kelly Osbourne's new dog is a giant-sized load of responsibility – and the TV personality is working overtime.

Not that she's complaining. Judging by the adorable photos on her Instagram feed, her love for Nancy the miniature Pomeranian is immense – so great that she can't resist taking the pup everywhere (and in all honesty, if we had a dog this cute neither could we).

"She is like having a real [baby]," Osbourne wrote on Instagram May 1. "I have not slept a full night since we got her, she has to eat every 3 hours!"

But seriously, who needs sleep when you have a dog this cute? Nancy is living proof that Puppy Insomnia is very real.
Barbra Streisand's beloved dog has the sweetest face – but turns out she has quite the bite, too.


Boston is fur-ever in Kevin Spacey's heart, and his dog is a constant reminder.

The dog, whom the actor rescued back in 2013 when he signed on to help the city following the Boston Marathon bombings, is named Boston in honor of the city. Spacey told Ellen DeGeneres why the pooch is so special to him on Tuesday's episode of Ellen.
We're declaring Maple the official canine music critic of the Internet.


Two of our favorite animal-loving actors – Morgan Freeman and Diane Keaton – are taking their passion for pets to the big screen, and we're pretty doggone excited about it.

In their new comedy, 5 Flights Up, they play a married couple in chaos over a lot of things, including their sick dog, Dorothy.
Stars and Pets
Get PEOPLE Pets Everywhere
Advertisement
Photo Special
Top Pets Category