Cats


It's being called a Valentine gone wrong.

An unidentified man swiped a 3-month-old kitten from a Minneapolis PetSmart on Friday, and returned it the next day with a note that said he was sorry for what he had done but that he couldn't afford to buy the kitty.

It all began when the man walked into the Roseville, Minnesota, PetSmart (where animals from the Ruff Start Rescue are up for adoption) in search of a furry friend. Ruff Start cat intake coordinator Abbey Lynn tells KSTP news that the man asked to look at cats and a manager assisted him.

Later, another employee saw the man outside of the cat room holding an adult feline. When she took the cat from him and took it back to its cage, she noticed another cage's door had been cut with a bolt cutter.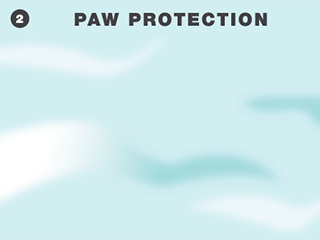 You heard Punxsutawney Phil: We have six more weeks of winter weather ahead of us.

As you bundle up against February's brutal mix of ice, wind and snow, it's important to think about keeping your pets protected as well. Just like us, dogs, cats and other critters need a little help to stay warm and safe during harsh weather conditions.
They get a bad rap for being lazy, but clearly cats are working on that – one paw at a time.

When Rudiger the kitty is faced with a 4-ft. wall of snow outside his front door, he doesn't retreat to his donut bed in the living room for a cat nap, he puts his paws up and starts digging through the white stuff – with no kitten mittens! That's akin to a boxer facing a fierce opponent without any boxing gloves.
If home is where your heart is, Mr. Fancy definitely belongs with Ann Bosche.

Bosche, an animal rescuer, gave the stray up to an animal shelter but says he escaped 20 minutes after she dropped him off and somehow battled busy streets and rough neighborhoods to find his way back to her.
Long hair, don't care! That should be this trending fluffball's motto.

Atchoum, which means sneezy in French, is a furry feline (and potentially part Muppet) from Quebec, Canada, who is quickly earning fans online, according to Mashable.

The 9-month-old cat has a condition called hypertrichosis, which occurs in humans and animals. Hypertrichosis causes excessive hair growth. Most of Atchoum's extra fur sprouts out of his face, giving him a unique appearance that his owners have kindly chosen to capture on Facebook and Instagram.
Memory the dog was determined to be a mom.


No new friends! That's this kitten's motto now.


Bart the cat found out the hard way that there can be a little bit of lag time between your nine lives.

Several days ago, the black and white feline was hit by a car and pronounced dead shortly after. But he didn't stay deceased for long, reports Fox13. Five days after burying Bart, the cat's owner found him pawing around a neighbor's yard.
Home. Some pets never have one to call their own. We'd like to help change that by introducing you to an extraordinary adoptable pet every week. Today, meet Buckets, a 3-year-old tabby available for adoption at Adopt & Shop in Culver City, California.

When you meet this pretty girl, you should sit down and get ready – because Buckets wants to pour herself into any available lap. This affectionate kitty loves adults and kids alike, the attention from people around her is what she craves most.
Cats
Get PEOPLE Pets Everywhere
Advertisement
Photo Special
Top Pets Category