Cats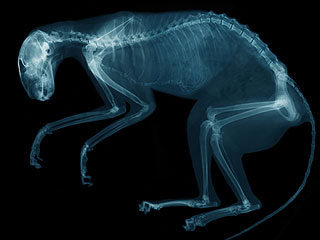 Credit: Getty
During a routine search for treacherous four-ounce containers and prohibited snow globes on Wednesday, a Transportation Security Administration agent at the Los Angeles International Airport spotted something unusual on the x-ray screen: A cat.


Pickup truck engines aren't cozy.


Let me tell you about my bestie, he is a golden-furred friend who will love me until the end.

That's Koda's jam. The adorable ginger kitten in this video has found a way to become even cuter by befriending a loyal golden retriever named Keelo.
There's nothing more embarrassing than when you are in line at the grocery store, and your mom starts licking behind your ears.


[YOUTUBE "ncNwe13rguE"]
Who knew that putting a flower on a cat's head makes the animal just turn off?


Defying its natural predatory instinct and forgoing a delicious snack of baby birds, this heroic, bizarrely-wired cat switched into mom mode to help feed three abandoned chicks.

Hungry for a meal but with no mother to feed them, these three baby birds chirp at the sky with their mouths wide open, yearning for a mother-figure (bird, cat, whatever) to regurgitate lunch into their mouths.
Tama the cat, who helped to save a failing Japanese train station, has died of acute heart failure at the age of 16, reports NPR.

The calico kitty was an honorary stationmaster at the Kishi train station near Wakayama City. Tama was given the role in 2007 after she started hanging around the stop. Workers dressed the feline in a tailor-made collar and stationmaster hat and even gave the cat her own office – a converted ticket booth.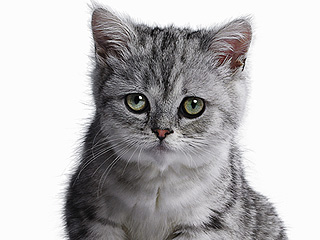 Yoo-hoo, Luhu, why the long face? You're a celebrity.
This gray tabby is quickly
gaining Instagram followers
for her drooping brows that give her a look so achingly sad and sweet it is capable of melting the hearts of even the most hardened feline defectors.
I mean, come on. Look at that face!
Cats
Get PEOPLE Pets Everywhere
Photo Special
Top Pets Category