Cute Pets
We love babies. We love puppies. Put the two together, and we're talking about a level of perfection we once reserved solely for conversations about Ryan Gosling and well-dressed kangaroos.


It's time to meet your new spirit animal: Anderson Pooper.


Because Anastasia Steele and Christian Grey can't have all the fun.

When you're done watching the freshly released Fifty Shades of Grey trailer for, you know, the 500th time, you'll want to see these bulldog puppies in action (check it out below).
Allowing consumers to make bold new fashion statements such as "I was mauled by a wild tiger," the Kamine Zoo in Hitachi City, Japan, has elected to raise money by auctioning off Zoo Jeans, which have been stylishly ripped by its own four-legged residents.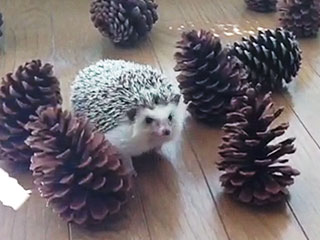 In case you ever felt like your life would be more complete with a hedgehog-starring riff on Are You My Mother?, we've got a Vine you need to see.


When it comes to pack leaders, size doesn't always matter. That's the lesson imparted to us by this video, in which a small Bichon Frisé breaks up a fight between two other members of his pack.


We'll have what this cat is having.

It's the middle of the week, and this kitty could not care less. Instead of fretting over World Cup brackets, unanswered emails and Supreme Court decisions, this feline is content just sitting in a chair and straight chilling.

The video above is brought to us by calm cat connoisseur and YouTube user shironekoshiro, the same feline whisperer who impressed the Internet with Basket Cat and Stacking Cat. This leads us to wonder, how does shironekoshiro keep their kitties so relaxed? Catnip hypnosis? Reggae music? Aromatherapy? Whatever it is, it would be nice if they shared.


It's baby versus bulldog – and it's unclear who the real winner is.

Is someone upset because the dog took her spot on the couch? Is her diaper dirty? Or is she simply informing him about the latest viral cat video?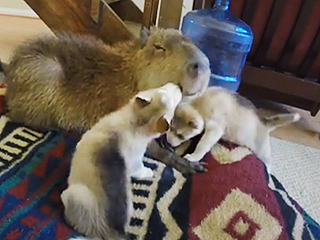 Considering capybaras are essentially giant rats, they're actually pretty cute. Maybe it's the unparalleled authority that comes from being the world's largest rodents, but they seem like wise old men.

Case in point: Take this video, in which JoeJoe the capybara good-naturedly tolerates two husky puppies who are equal parts adorable and demanding.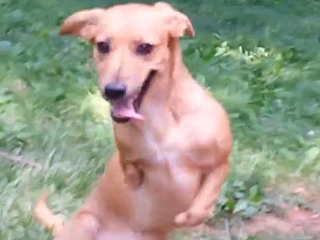 Hope is a pup that certainly lives up to her name. Even though this dog has been through some rough times, her adorable and friendly demeanor has never waned and now it's paying off.


Cute Pets
Get PEOPLE Pets Everywhere
Advertisement
Photo Special
Top Pets Category