Cute Pets
It's impossible not to stare at Kim Dillenbeck's dog, Pig.


DANGER! Not only is this area high voltage, it also contains an overwhelming amount of adorableness.


Duffy the Irish terrier has seen a lot of troubles. Last year, he was diagnosed with diabetes, and the resulting struggle to control his blood sugar levels left him blind.

Eventually, Duffy's family was finally able to manage his blood sugar levels with medication and he underwent surgery to restore his sight. This video shows him seeing his family for the first time afterward, and it's exactly as heartwarming as you'd expect.
Zoo animals in Georgia's capital are not allowed to be lonely, even if it means they end up with rather unusual companions.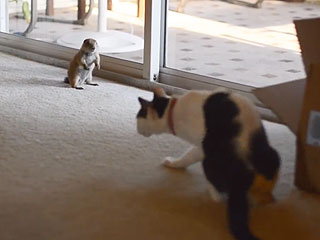 Friendship is magic.

Jason Hilt has had a baby prairie dog in his Auburndale, Florida, home for a few weeks now, and apparently, the little guy is getting on better than expected with Hilt's cat.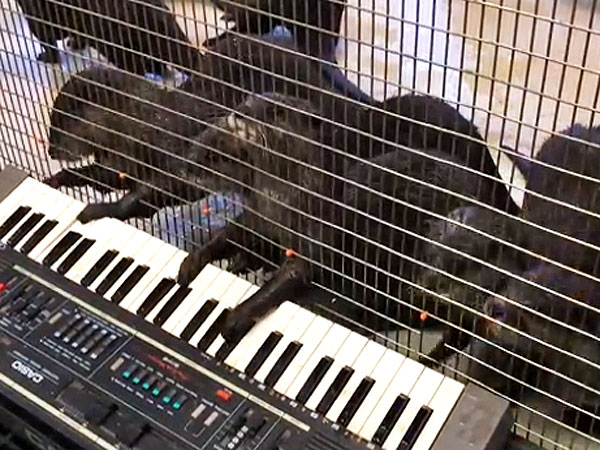 Washington, D.C., has a rich musical heritage. From John Philip Sousa to Duke Ellington, the nation's capital has much to offer the discerning music fan.

And now, the Smithsonian National Zoo is getting involved.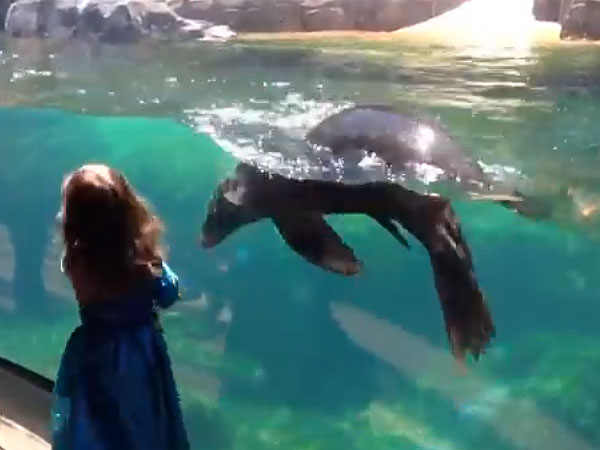 She is beauty. She is grace. Whoops, where did she go?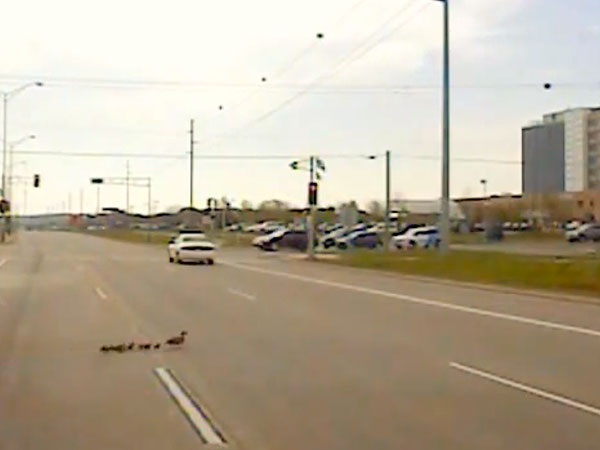 There's fowl play afoot in Eau Claire, Wisconsin.

So it's good the local police department is watching out for the little guys.

On May 20, the Eau Claire police department uploaded some dash camera footage of one of their officers making an unusual traffic stop: An officer sees a family of ducks crossing a busy multi-lane street, so he hops out of his car and halts traffic so the new mom can get her brood to safety.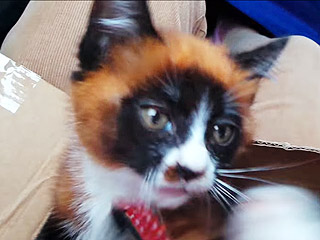 Stop the naturalist presses! Assuming they still have presses...

There's – possibly – a new breed of cat afoot! (Or a-paw, as the case may be.)
Igor's family was leaving on a jet plane to Thailand. They knew when they'd be back again, but the poor little bulldog didn't.

So the patriarch of the family, from Lillestrom, Norway, decided to do something extra special for their adorable bulldog, who waited for them at a kennel while they vacationed.

He brought home to Igor.

In this YouTube video uploaded by a paint supply company, Igor's dad, Kai, secretly transforms a dog kennel into a little slice of home – complete with the family's couch, pillows and pictures lovingly placed throughout – so the pooch will be comforted by familiarity while he's temporarily living at his home away from home.
Cute Pets
Get PEOPLE Pets Everywhere
Advertisement
Photo Special
Top Pets Category