Cute Pets
The top comment on this video's YouTube page pretty much sums it up: "Dogs > people."


Quite simply, this video of a six-year-old girl getting her long-awaited birthday present – a kitten – has shattered us.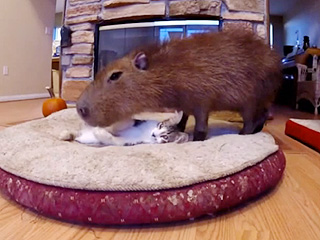 Dog may be man's best friend, but cats are becoming buddies with just about every other creature they can get their paws on.

After befriending donkeys and deer, felines have moved on to making amends with their former nemesis: the rodent.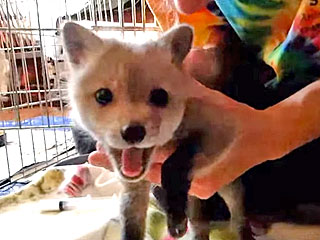 Prepare yourself for the most emotional fox journey since The Fox and the Hound.


Ah, Halloween: candy corn, jack-o'-lanterns and dogs intricately dressed to resemble pop culture moments, historical events and other animals.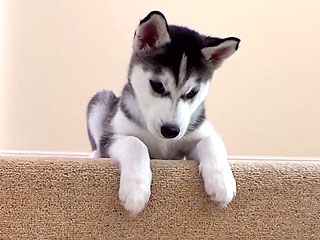 Paul Mather's husky puppy is not a fan of stairs.

The Bournemouth, U.K.-based dog (and her owner) first started tackling stairs in March 2014. Dakota, the puppy in the video, is not amused.


Some friendships are fleeting.

That person you bonded with in the never-ending post office line, that guy you shared a knowing glance with on an overcrowded train – those friendships are there when you need them then gone tomorrow, but you're a slightly different person because of them.

One day, an adorable rescued fawn and a neighborhood kitten struck up such a friendship, and it was all captured in a YouTube video by TheLightHouseLady.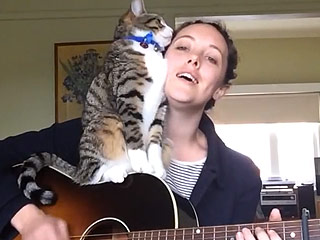 We wonder what his percentage is.

Ayleen O'Hanlon is a singer-songwriter from Victoria, Australia. George is her cat. O'Hanlon says that George "gets a little needy" from time to time, which may explain why he's "helping" her perform her tune "Loverless" by perching on her guitar, shoving his posterior in her face and batting at her guitar strings.
Everyone's favorite feathered grandnephews – Huey, Dewey and Louie – are back, and they're more precious than ever.


Cute Pets
Get PEOPLE Pets Everywhere
Advertisement
Photo Special
Top Pets Category