Cute Pets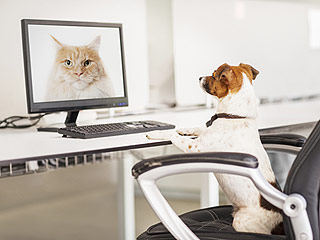 Credit: Getty
In offices around the nation, productivity is plummeting – and not just because it's Friday.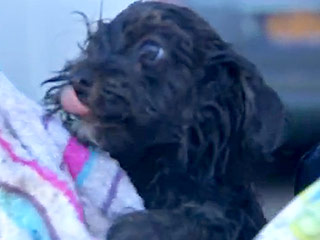 A vent pipe is no place for a tiny teacup terrier.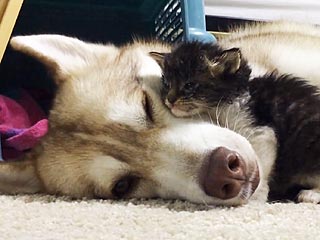 "You'll Be in My Heart" may be a little heavy-handed for a song choice – but, soundtrack aside, this video makes us seriously emotional (and is the perfect backdrop to our Wednesday). 


Puppies, they grow up so fast.


If Destiny's Child was actually a girl group made up of goats who live in northern Maine, it would look a little something like this.

Known for their bold fashion choices, adorable goats are back again to prove human clothes look better on hooves. Today, we have triplets who are modeling the latest in chunky knit sweaters.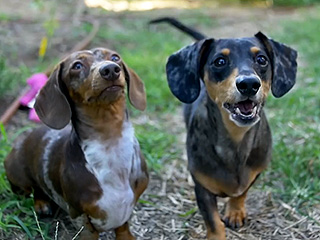 Helicopter and Bazooka are two long-bodied, low-to-the-ground, toy-chewing wiener dogs you do not want to mess with.


<
We've teamed up with one of our favorite sites, BarkPost, to bring you and your four-legged friends even more adorable pet videos, photos and must-see stories. Check back every week for new furry fun from BarkPost!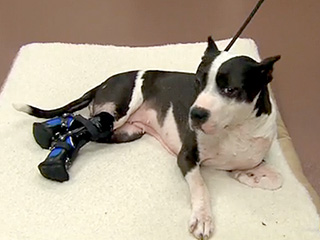 Ever since an abusive owner amputated a pit bull named Goody's hind legs, she's made her way around by pulling herself with her front paws.


Calling all ye underbited, all ye crooked-faced, all ye bulgy-eyed – your time to shine has come.


Cute Pets
Get PEOPLE Pets Everywhere
Photo Special
Top Pets Category