Funny Pets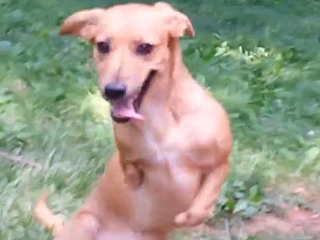 Hope is a pup that certainly lives up to her name. Even though this dog has been through some rough times, her adorable and friendly demeanor has never waned and now it's paying off.


"Oh, hey, how are you guys? Are you enjoying Cabo? Beautiful weather we've been having, right?"

Much like that leathery fisherman with the bucket hat who strolls up to you at the bar when you're on vacation and winds up talking you into buying him a margarita or three, this sea lion is one smooth operator.
Going for a leisurely bike ride? Don't leave your goat at home!

If your piggybacks are strong enough, any bicycle can be a tandem for you and your farm animal of choice, as the cyclist in this clip proves.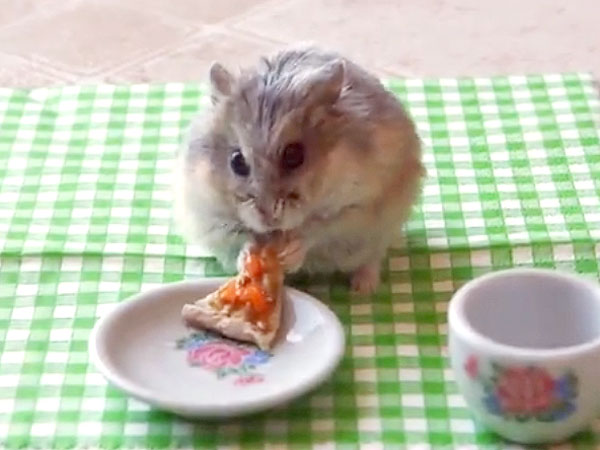 Hamsters continue to have an appetite for the adorable. Following the viral success of "Tiny Hamsters Eating Tiny Burritos," another animal lover decided to create a mini meal for their furball.


Kittens, babies, sprinkles: The best things come in small packages. So it makes scientific sense that this video of a teeny-tiny hamster eating an equally itty-bitty burrito is overflowing with adorableness.

Before the hungry, hungry hamster chows down, viewers are treated to a peek at the craftsmanship that goes into making novelty-sized Mexican food. With the ingredients carefully diced, folded and inspected, the customer is served.

Congratulations – we know it hasn't been easy, but you've done it. You've made it this far without having House of Cards spoiled for you.

And now you're settling into your favorite corner of the living room sofa. You've got your wine in one hand and your best furry buddy by your side. You hit play ... and something goes very wrong.


When the cat's away, the mice will play. Likewise, when the dog's home alone, he'll jump on the bed while the cat watches.

After forbidding the dog from going on the bed, an owner installed a camera in the room to see what really goes down when no one's keeping tabs on the pets.

That means it's all caught on camera (watch above): With no human interference in the way, the cat politely looks on as the dog stages a full-on rebellion, ceremoniously jumping onto the bed with a joy we thought was reserved for bacon and the mailman.

How do you improve upon a masterpiece? Let Jimmy Fallon show you the way.

Two days after a video in which 20 strangers were asked to kiss for the first time went viral, The Tonight Show host debuted his reimagining of the clip on Thursday – starring puppies and kittens.
You didn't think the animals were about to let us humans have all the fun at the Winter Olympics, now did you? From party-crashing pups to death-defying felines, these furballs brought the weird, the wild and, yes, the adorable to Sochi.
Funny Pets
Get PEOPLE Pets Everywhere
Advertisement
Photo Special
Top Pets Category