The Latest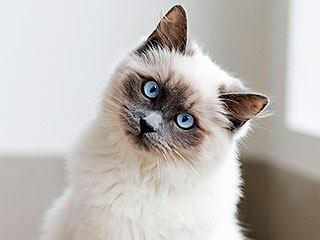 Credit: Patrick Jones/Caters
Curious cats have lots to ponder, but Tilly the cat always looks to be a bit puzzled. That's because this kitty's furry face is stuck in a tilted position, giving her a confused but endearing look.

According to Yahoo U.K., 6-month-old Tilly arrived at the RSPCA New South Wales when she was just a kitten. The little cat arrived with a neck injury that the shelter staff believes was the result of a vicious attack.
Susie is a great cat – that's what the feline's previous owner wanted people to know.

So, before she died, she wrote a letter to the cat's next owner, to be sure they'd know just how close the animal was to her heart.

ABC News reports that when the orange tabby was given up to Montgomery County Animal Services and Adoption Center in Derwood, Maryland, in May, she came with the note, given to the shelter by the owner's son, who was no longer able to care for Susie following his mother's death.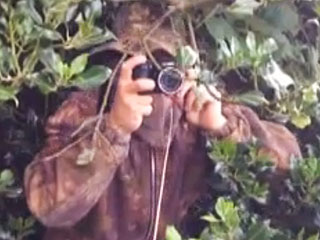 When there's something stinky in the neighboorhood, who you going to call? The Turdinator!

That's the nickname Andrew Hawes has adopted in his vigilante campaign to get dog owners to pick up after their pets, reports the BBC.

The Suffolk, England, man is starting a name-and-shame project in his town of Leiston, where he plans to camouflage himself and take video of dog owners who don't clean up their pet's poop from the streets and sidewalks.
Back in your grandparents' day, birds were self-respecting creatures that used their own wings to get around. Now, it's a bird-ride-bird world out there, so hold on to your butts.

Nature lover Mike White spotted an unusual sight on a recent visit to the DeSoto and Boyer Chute National Wildlife Refuge in Nebraska and Idaho: a brave blackbird hanging on to the back of a red-tailed hawk.
A big dog named Felix was no match for a porcupine on Monday at Acadia National Park in Maine.

The 90 lb. pooch needed assistance from park rangers after he got stuck with quills in his face and paws, according to the Bangor Daily News, who first reported the story.
Following the death of Cecil the lion, major airlines are taking a stance against big game hunting.

American, Delta and United airlines announced they will no longer transport big game trophies on their planes, according to BBC News.

This new rule bars hunters from around the world, visiting countries such as Zimbabwe, from bringing back the lions, rhinos, elephants, jaguars and any other animals they shoot on expeditions. The companies all said the restriction will take effect immediately.
And you thought Blake Lively's wardrobe changes during the Age of Adaline press tour were crazy.

This hummingbird, called an "Anna's hummingbird" – which, fine, Anna, take everything – seems to change colors with each sassy turn of its head. "Throwing shade with our coloration" is a skill we've pined for for quite some time, so we're jealous, even though this bird – as with all birds – works its apparent magic with deception, and not good all-American hard work.
A police officer never knows what the day will bring. Officer Taylor was called to the 400 block of W. Third St. this morning for a baby skunk with its head stuck in an empty yogurt container. Luckily baby skunks can't spray like adults! Well done Officer Taylor!

Posted by Rochester Police on Sunday, August 2, 2015
It's a hard life when you shoot foul-smelling liquid from your hind quarters anytime a new person wants to get close to you. It's difficult to get help from others, and dating is next to impossible.


It's a cat fight – no fur-pulling allowed.


The Latest
Get PEOPLE Pets Everywhere
Photo Special
Top Pets Category