The Latest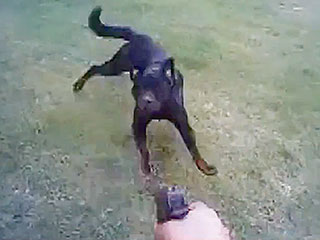 A Florida deputy who shot and killed a dog while responding to an emergency call in Pasco County, Florida on April 17 is now facing threats, according to reports.


We've teamed up with one of our favorite sites, BarkPost, to bring you and your four-legged friends even more adorable pet videos, photos and must-see stories. Check back every week for new furry fun from BarkPost!
When humans are forced to eat alone, they will text, read a book, play Sudoku – or pretend to be doing some mindless task so they don't look like a loner. But when this Chihuahua rescue, Bonnie, adopted from The Sato Project, finds herself dining solo – she simply refuses to go on.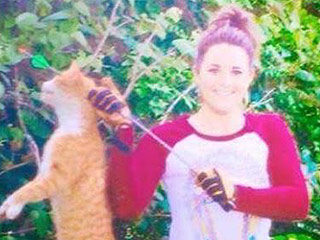 A Texas woman was so proud of her "first bow kill" that she posted a photo of herself on Facebook with her prey – an orange and white cat dangling by his head from an arrow the smiling woman holds in her hands.

Even more shocking, the smiling woman in the photo is a veterinarian, and the cat she killed might have been her neighbors' pet – not a feral cat as she suggested. Dr. Kristen Lindsey's post has set off a storm of controversy, with many demanding that Lindsey be stripped of her vet's license and criminally charged for the cat's death.
As the royal baby name game continues to leave us guessing, we can all sleep a little more soundly knowing at least one adorable newborn finally has her moniker.


Taiwan is at the forefront of a major trend in pet care.


Home. Some pets never have one to call their own. We'd like to help change that by introducing you to an extraordinary adoptable pet every week. Today, meet Caesar, a handsome pit bull mix currently being cared for by the Eleventh Hour Rescue of Rockaway, New Jersey.

Four years ago, Caesar was found as a stray and adopted into a loving home – but sadly, his forever was recently cut short. His owners are now moving and can't take their pup with them, so they returned him to the Eleventh Hour Rescue. The transition hasn't been easy: Caesar is sad, missing his owners and clearly longing for a loving place to call home.
Lea Michele knows there's nothing more beautiful than true love.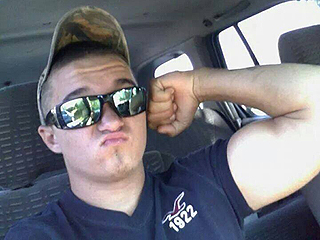 FOX 35 News OrlandoEighteen-year-old Wimauma, Florida, resident Austin Hatfield caught a venomous water moccasin snake (also referred to as a cottonmouth) Thursday, April 16.

Hatfield decided to keep the animal, putting it in a pillowcase. After bring the snake home, Hatfield took the reptile out for some air, placing it on his chest. The water moccasin reacted by striking the teen and biting him on the lip.
While we wait for royal baby No. 2, the Columbus Zoo and Aquarium is celebrating its own exciting birth.

Three baby Amur tiger cubs were born there on Tuesday morning, according to The Columbus Dispatch. All of the striped sweeties are males and belong to first-time mother Irisa.
The Latest
Get PEOPLE Pets Everywhere
Advertisement
Photo Special
Top Pets Category