The Latest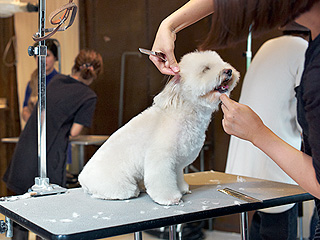 Credit: Getty
Taiwan is at the forefront of a major trend in pet care.


Home. Some pets never have one to call their own. We'd like to help change that by introducing you to an extraordinary adoptable pet every week. Today, meet Caesar, a handsome pit bull mix currently being cared for by the Eleventh Hour Rescue of Rockaway, New Jersey.

Four years ago, Caesar was found as a stray and adopted into a loving home – but sadly, his forever was recently cut short. His owners are now moving and can't take their pup with them, so they returned him to the Eleventh Hour Rescue. The transition hasn't been easy: Caesar is sad, missing his owners and clearly longing for a loving place to call home.
Lea Michele knows there's nothing more beautiful than true love.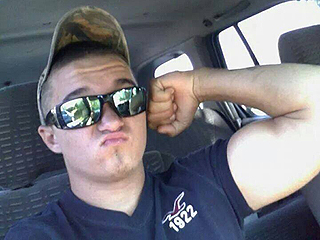 FOX 35 News OrlandoEighteen-year-old Wimauma, Florida, resident Austin Hatfield caught a venomous water moccasin snake (also referred to as a cottonmouth) Thursday, April 16.

Hatfield decided to keep the animal, putting it in a pillowcase. After bring the snake home, Hatfield took the reptile out for some air, placing it on his chest. The water moccasin reacted by striking the teen and biting him on the lip.
While we wait for royal baby No. 2, the Columbus Zoo and Aquarium is celebrating its own exciting birth.

Three baby Amur tiger cubs were born there on Tuesday morning, according to The Columbus Dispatch. All of the striped sweeties are males and belong to first-time mother Irisa.
Maybe she's a little biased, but Kaley Cuoco-Sweeting is certain her pet Thor is the "Sexiest Horse Alive."

The Big Bang Theory star's carrot-loving pal interviewed Cuoco-Sweeting for PEOPLE's World's Most Beautiful issue. Even though Thor is a colt, he doesn't shy away from girl talk.
We've teamed up with one of our favorite sites, BarkPost, to bring you and your four-legged friends even more adorable pet videos, photos and must-see stories. Check back every week for new furry fun from BarkPost!
Is work still work when dogs are involved? Not when your co-workers are this cute!

We've got an exclusive look at Blake Lively's new movie The Age of Adaline and the pair of adorable canines she snuggles up to in the drama (which is about a woman who remains 29 years old for eight decades).

Two Cavalier King Charles spaniels named Hunter and Riley play the part of Adaline Bowman's dog, and animal coordinator Ian Doig gave PEOPLE the scoop on how they were chosen. For Riley, lying completely still on one side is his specialty.

"It's something he did very naturally and enjoys being fussed over," Doig says. "He needed to do an emotional scene in a vet clinic examination room with Blake Lively."
Don the sheepdog is an expert herder, but his driving skills need some work.


The Latest
Get PEOPLE Pets Everywhere
Advertisement
Photo Special
Top Pets Category