The Latest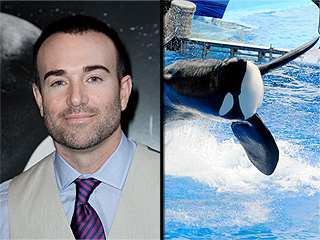 Credit: Dave Kotinsky/Getty; Gerardo Mora/Getty
For years, animal activists have attacked SeaWorld for keeping orca whales in captivity, and now one of the park's most talented trainers is joining the fight.

John Hargrove performed with and trained killer whales for 14 years, mostly at SeaWorld, until he could no longer handle the conditions of the job. In a radio interview with NPR's Fresh Air, Hargrove explains how he grew to love all the animals he worked with and couldn't stand seeing the irreversible harm captivity caused them.
[YOUTUBE "p4Zu-a1dWhk" "auto"]
Someone was not too happy about being locked in the car. Either that or this little pooch just stumbled onto the wonderful noise-making toy that happened to be embedded in the steering wheel.


As expedition leader/tortoise voyeur Paul Rose explores an island in the Seychelles for this National Geographic video, he hears an intriguing oohing noise coming from downwind. He follows the sound to the source: "Mating tortoises. How lucky is that? Fantastic," he remarks.


The Phoenix Zoo has something "em-bear-assing" to confess. For the past two years, the Andean bear keepers have been calling a boy ... is actually a girl, reports azcentral.com.

The zoo recently admitted online that they made a mistake when determining Luka the bear's sex. Keepers discovered their error while doing a check-up on two-year-old Luka before moving her to a new home at a zoo in Nashville, Tennessee.
For those of us addicted to our dogs' heartfelt licks, here's some excellent news: We may soon have scientific evidence proving they're good for our health.

An upcoming study at the University of Arizona will explore whether bacteria found in dog saliva can minimize allergic reactions – sneezing, itching, hives – and several other immune responses.
We have new #vacationgoals after watching this video.


Don't worry – a giant cat isn't going all Godzilla on the world as we know it.

These photos – taken by mother-and-son team Barbara Attwell, an artist, and her Cade Ritter, a student – have gone viral for all the right reasons.

The kitty culprit in the snaps appears to be destroying somebody's fully furnished house, but, thanks to our diligent detective work, we've cracked this case: that's a dollhouse, and that's a kitten. So, take if from us, you're totally safe.
We've teamed up with one of our favorite sites, BarkPost, to bring you and your four-legged friends even more adorable pet videos, photos and must-see stories. Check back every week for new furry fun from BarkPost!
The Latest
Get PEOPLE Pets Everywhere
Advertisement
Photo Special
Top Pets Category