The Latest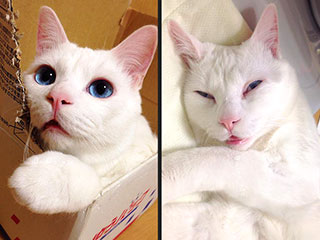 Credit: Courtesy @mino_ris
Beauty rest isn't always pretty.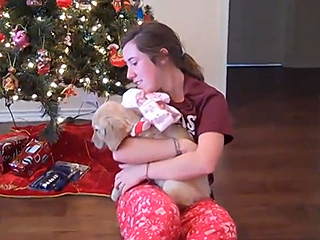 We've teamed up with one of our favorite sites, BarkPost, to bring you and your four-legged friends even more adorable pet videos, photos and must-see stories. Check back every week for new furry fun from BarkPost!


It's going down, they're yelling timber!

Christmas isn't here yet, but these cats are ready to take down your tree.

As you can see in this essential video compilation, they'll use any means necessary to break down those branches, rip off the lights, and blast those Christmas balls like a slugger up at bat (Thwap!).

It's not that cats are bah humbug about the holidays – quite the contrary, actually.
Whether you're going through a breakup, need advice on which dress to buy or have found yourself flipped over on your back and unable to get back up, it's good to know you can count on your friends.


Denver may be grinning, but don't trust her: It's a facade.


We'd say our pets are just like humans, but honestly, we know they'd take offense. (You know the drill: It's our dogs' world, and we're just living in it.)


We have a feeling we know what our cats do when we're at the office. Hint: It involves a couch and a lot of scratch marks.


Just a few weeks ago, she was dumped by the side of the road like trash.

Now, that same neglected dog named Gladys is on the road to recovery – and her story is sure to inspire many this holiday season.

Two days before Thanksgiving, Karen Herrera was out for a morning walk in Fontana, California, and discovered the unimaginable: a little dog in need of serious medical attention, left for dead in a tied-up trash bag.

"She was there inside the bag. She was scared and cold," Herrera told KTLA News. "I patted her on the back of her spine and she started, she was bleeding."
The Latest
Get PEOPLE Pets Everywhere
Advertisement
Photo Special
Top Pets Category