The Latest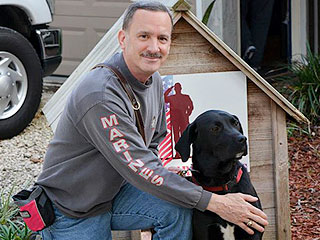 Credit: Tanya Dvorak/K9s For Warriors
For more than a year, retired Marine Jim Kuiken spent his days sitting alone in a chair in his living room, barely able to function.

"I would get up out of the chair maybe twice a day to go get food," the highly decorated former Marine Sergeant Major tells PEOPLE. "I would be in my PJs for days at a time. I didn't interact with other people. I didn't even interact with my family. I was in a real bad place."

Like thousands of veterans, Kuiken has suffered silently for decades from PTSD, which slowly eroded away his life, preventing him from going out, keeping in touch with family and friends – or even talking to his wife, Celia, and their children.
Air travel can be unbearable, but not for these koalas.

A quartet of the fuzzy Australian natives were pampered by Qantas Airways' first-class treatment before their upcoming flight to Singapore, reports Today.com.

Chan, Idalia, Paddle and Pellita enjoyed big seats, fresh eucalyptus and hot towels before jet-setting to their new home. The koalas are on loan from Australia to the Singapore Zoo as part of an effort to strengthen the diplomatic relations between the two countries.
Clem Schultz, 84, is one of many Illinois residents facing unimaginable losses in the wake of the tornadoes that struck the region last week: His wife Geraldine, 67, was killed when their home was totaled in the storm.


Within the high barbed wire fences surrounding a prison in north Louisiana sits a one-of-a-kind shelter for dogs and cats, run by an animal-loving prison official and staffed by some exceptional inmates.

Welcome to the non-profit Pen Pals animal shelter, where prisoners do everything for the animals seven days a week – from scooping poop to training pups in a large outside yard to diagnosing ailments and assisting in operations performed by veterinarians from Louisiana State University.
A 2-year-old boy visiting the Cleveland Metroparks Zoo fell almost 12-feet into a cheetah pit and broke his leg after his mother dangled him over the ledge of the enclosure and lost her grasp on him, according to authorities.

The toddler was rescued by his parents, who went in after him, and then taken to the hospital for treatment. The cheetahs, the fastest land mammals on earth, did not interact with either the child or adults in any way, the zoo said.
This Sunday – while you were out brunching or sleeping or rocking flower crowns at Coachella – one of the most important events in American history took place on a Southern California beach. Five hundred corgis, many of them bandana-clad, gathered together for a massive, absurdly adorable corgi playdate.
Fritz is a golden retriever from California. Born in 2012, he's become something of an Internet celebrity for, as his owners write on YouTube, his "unique inability to catch food and his positive, can-do attitude."
Whether you despise the lazy pet owners who shamelessly leave their dogs' droppings on the street – or whether you're one of them – be warned: There's about to be a major crackdown.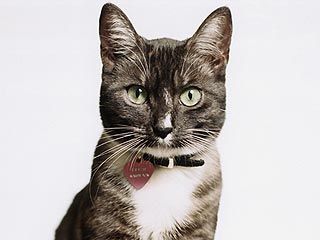 Just like snowflakes, every cat in the world is unique. But when it comes to what we call our felines? Not so much.

Among the millions of pet cats in the world, there are plenty who share the same name. How do we know? Rover.com put its top researchers to work to discover which names are the most popular with kitty parents.

The results, organized into male and female names, draw influences from all over. Some of the winners are popular baby names, while The Lion King's Simba also remains a top choice.
We've teamed up with one of our favorite sites, BarkPost, to bring you and your four-legged friends even more adorable pet videos, photos and must-see stories. Check back every week for new furry fun from BarkPost!
The Latest
Get PEOPLE Pets Everywhere
Advertisement
Photo Special
Top Pets Category