The Latest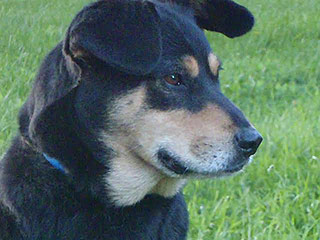 Credit: Sarah's Treasures Rescue
Home. Some pets never have one to call their own. We'd like to help change that by introducing you to an extraordinary adoptable pet every week. Today, meet Keena, a pup that was scooped up from the Pine Ridge Indian Reservation in South Dakota, where the tribal council began rounding up stray dogs late last year.

Whether this mutt knows it or not, she is very lucky – many of the strays found roaming the reservation have been killed, according to the Rapid City Journal. She was saved by LightShine Canine and hitched a ride to Sarah's Treasures Rescue in Watertown, South Dakota, in November.
On June 23, PEOPLE reporter Diane Herbst found two dogs locked in a hot car with the windows shut and decided to take action. This is her first-person account of what happened.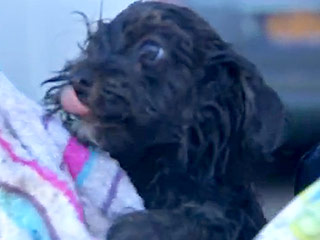 A vent pipe is no place for a tiny teacup terrier.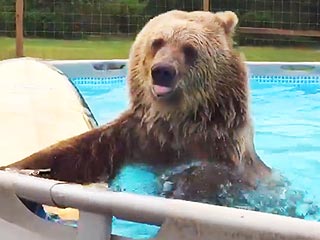 Grizzly bears get hot, too.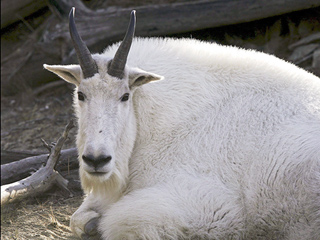 Despite his horns, size and unmistakably goat-shaped body, one Australian goat is pretty certain he's a kangaroo.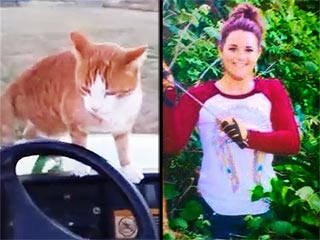 The Brenham, Texas, veterinarian who posted a Facebook photo in April of herself holding her "first bow kill" – a dead cat with an arrow through its head – will not be charged in conjunction with the death of the animal.

On Wednesday, the Austin County District Attorney's office ruled there was not enough evidence to charge Dr. Kristen Lindsey, reports the Houston Chronicle. Lindsey's boastful Facebook post was the only connection between the vet and the crime, and the Austin County Sheriff Office said it was unable to verify when the picture was taken – especially after Lindsey, 31, deleted the post.
Out of all the animals in the world – and she's grown up with many – there's one creature that terrifies Bindi Irwin.

Bees.

This revelation comes as a surprise since the daughter of the late Crocodile Hunter, Steve Irwin, isn't bothered by "animals like crocodiles and snakes" whom Bindi, 16, calls "more extraordinarily beautiful than scary."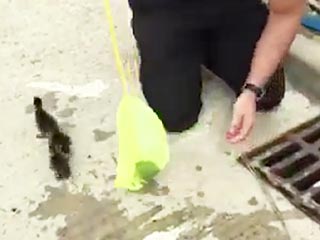 Hearing the sounds of a distressed duck flapping and quacking furiously, Gary Bartoszewski knew something was wrong.


Duck, duck, duck ... dog?

Meet Dug, the rescue dog who helps his owner, farmer Matt McDougal, raise massive amounts of ducks on his farm in Canada.

McDougal tells Inside Edition that the pooch was trapped in an apartment in a big city for the first 15 months of his life, so being outdoors with the birds is a treat (not the kind you swallow, since all of the ducks seem to be accounted for).
The Latest
Get PEOPLE Pets Everywhere
Photo Special
Top Pets Category